J-K: Hokersar wetland awaits flood channel, de-silting
Srinagar is caught in a precarious situation to prevent the repeat of massive flooding in the Jhelum this year.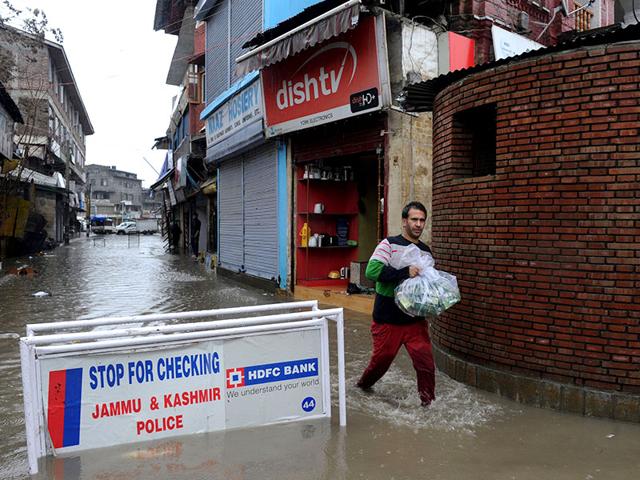 Updated on May 31, 2015 10:23 AM IST
Hindustan Times |
, New Delhi
Aurangzeb Naqsbandi and Chetan Chauhan
Srinagar is caught in a precarious situation to prevent the repeat of massive flooding in the Jhelum this year.
But, it needs permission of the Supreme Court to clean the Hokersar wetland, 16 km north of Srinagar, in the Sutlej basin and develop a flood channel to ensure that excess water from the river is drained into the wetland.
However, there is just over a month to conduct de-silting.

WETLANDS LOSING ITS HYDRAULIC PARAMETERS
The Hokersar wetland was traditionally a flood detention basin but no de-silting in recent years has resulted in the natural feeding channels passing through the wetlands losing its hydraulic parameters because of the rising bed level.
The wetland needs a quick removal of excessive muck in the bed of the wetland and for that it has sought permission of the Supreme Court as a wetland was declared a protected area in 1978.
The reason is that the Apex Court disallowed any activity in the national parks and sanctuaries without its approval after an environment ministry appraisal.

GOVT SEEKS SC NOD FOR DE-SILTING
The Jammu and Kashmir government has sought permission from the Apex Court to de-silt the wetland, which is also an abode to about six lakh resident and migratory birds of at least 21 species.
The state government has pleaded before the court that the proposed channel across the Hokersar wetland would increase the life, refresh and decrease the sedimentation load in the wetland and will help manage the floods efficiently without causing devastation to the capital city of Srinagar as observed during the September floods last year.
Around 250 people had died in Srinagar's worst-ever floods last year which also brought life in the state capital to a standstill. It also caused huge damage to property in the region.

DRAINAGE FAILURE RESULTS IN FLOODING
And failure of natural drainage of the Sutlej, like Hokersar wetland, was said to be a prime reason for the city getting flooded. The state government's proposal will revive the wetland and the drainage channel will ensure "unobstructed" release of water into the Wullar Lake.
"If the proposed channel is not undertaken at present, the same is likely to result in enormous problems in the near future, besides reducing the detention capacity of the Hokersar wetland further which has already shrunken from 29,120 acre feet to 22,669 acre feet at present," said the state government's petition in the Supreme Court.
Experts, however, say that there is not much time as the de-silting work and construction of the channel will have to start within the start of the monsoon.
Close Story
Personalise your news feed. Follow trending topics