Maggi noodles row: UP food administration to sue Nestle
A case would soon be registered against Nestle, the company making Maggi noodles.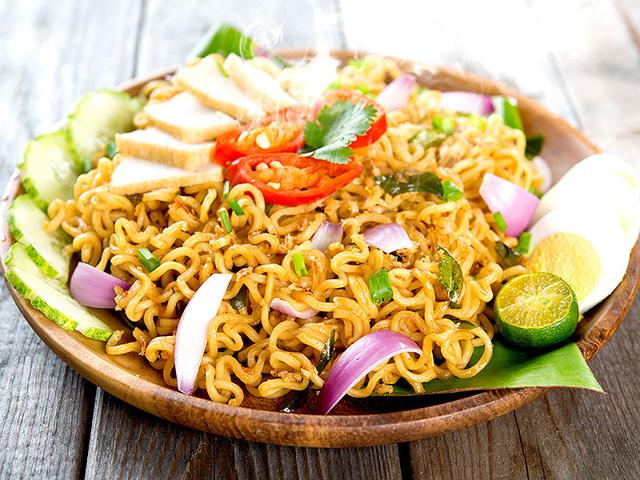 Updated on Jun 08, 2015 11:37 AM IST
The Uttar Pradesh Food Safety and Drug Administration (FDA) has given its nod to prosecute Nestle India, which manufactures instant noodles Maggi, a batch of which was found to contain dangerous levels of lead.

The FDA has decided to file a case in the the additional chief judicial magistrate's court in Barabanki district. FDA officials are busy finalising the details to file the case.

FDA commissioner PK Singh said the Barabanki food safety officer had been directed to take action against the company. The FDA will also register a case against Easy Day, where the product was sold.

On Friday, the Uttarakhand FDA slapped a notice on actor Madhuri Dixit for making 'misleading claims' about Nestle India's Maggi Atta noodles.
The notice asks Dixit the grounds on which she claims the noodles will make children healthy and happy as well as provide fibre equivalent to that of three rotis.

Earlier during this month, the FDA in Uttar Pradesh said they had found dangerously-high lead content in a batch of the popular two-minute instant noodle brand Maggi. Local FDA officials said all the packets of instant noodles tested in the state-run laboratory were contaminated.

In a press statement last week, Nestle said it has submitted samples to an independent laboratory and will provide those results to officials.
Shortly after food inspectors ordered the recall of batch of Maggie noodles across Uttar Pradesh, other states like Maharashtra and Gujarat also got Maggi the samples tested in their respective states.

More raids

In Lucknow, the FDA raided the Spencers store in Aliganj Kapoorthala and collected samples of Maggi oats noodles and Chings hot garlic instant noodles. Both samples have been sent for testing.

Read:
Madhuri in soup over Maggi endorsement
High lead content in batch of Maggi noodles sparks recall buzz
More Maggi samples sent for testing, Nestle challenges recall order
Close Story
Personalise your news feed. Follow trending topics