Modi's ride to Delhi gets rougher after Naroda verdict
Updated on Aug 30, 2012 09:29 AM IST
The conviction of three-time BJP MLA and former minister Maya Kodnani in the Naroda Patiya massacre has delivered a serious blow to the Narendra Modi government and the state unit of the BJP. Mahesh Langa reports. A decade since Gujarat riots | The case | 32 convicted in Naroda Patiya riot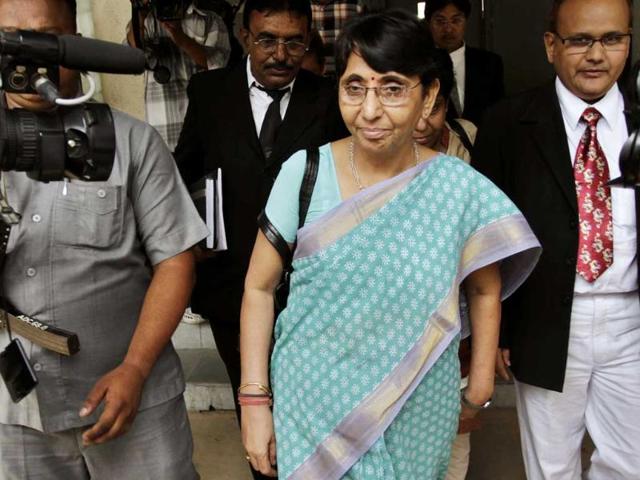 Hindustan Times |
, Ahmedabad
Mahesh Langa
The conviction of three-time BJP MLA and former minister Maya Kodnani in the Naroda Patiya massacre - the worst of the post-Godhra riots in Gujarat in 2002 - has delivered a serious blow to the Narendra Modi government and the state unit of the BJP.


Modi and the Gujarat BJP had repeatedly claimed that the riots were "a spontaneous reaction to the Godhra train carnage and the state government and ruling party had nothing to do with it".
Kodnani, a BJP MLA since 1998 and Ahmedabad BJP president after the riots, has not only been convicted for rioting and murder, but also for criminal conspiracy.
This suggests that she was part of a conspiracy hatched by powerful persons connected with the ruling dispensation to target the minority community in the wake of train carnage near the Godhra railway station.
Just three months before the Gujarat assembly polls due to be held in December, the verdict has once again raised a question mark on the credibility of the Modi government, which benefited immensely from the communal polarisation that took place in the state after the riots in 2002.
Several state BJP leaders refused to comment on the implications of the verdict, but a senior party MP said, "This verdict will hit Modi's credibility very badly at a time when he is trying to play a larger role at the national level. In a communally sensitive state like Gujarat it might not affect Modi electorally, but nationally, it will increase his untouchability."
A senior Gujarat government official said, "Even if Modi tries to draw benefits from further polarisation during the run-up to the assembly polls, he may get short term gains in Gujarat but will harm his national interests."
The MP pointed out that about 200 people have been convicted in post-Godhra riot cases - most of them being sentenced to life imprisonment.
"This will again reinforce the communal tag that he carries and therefore his efforts to woo the minority community will take a beating. His Sadbhavna campaign also stands exposed," he said.
Personalise your news feed. Follow trending topics