My LFW finale collection neither Indian nor Western: Anamika Khanna
Hindustan Times |
Shweta Mehta Sen
Mar 22, 2015 03:40 PM IST
LFW finale designer Anamika Khanna on why she maintains a low profile, her plans for a Mumbai store and going international.
You'd recognise Anamika Khanna's work in an instant. She's the designer who famously put Sonam Kapoor in an ivory net sari with a floor-length jacket at the Cannes Film Festival in 2013. A year later, they hit another fashion home run together when the actor wore a blush pink cape-sari to the fest. Needless to say, Khanna was flooded with offers to replicate both designs soon after.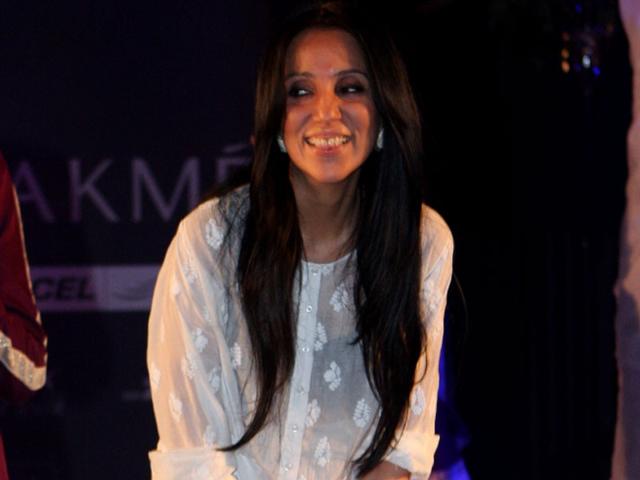 Most other designers would love attention on a global platform of that sort, but Khanna chooses to stay away from the spotlight.
"There's no reason for my reticence; it's just the way I am. Being on the red carpet makes a difference because everyone is watching, but ultimately, I do what I do because I love it. My journey ends after the creation," she says.
As the designer prepares to show her latest collection on Sunday (March 22), at Byculla's Dr Bhau Daji Lad Museum, we catch up with her to learn more about the range, her plans to go international, and more.
* You've always favoured ivory and black. Is that a signature now?
Yes, I'm using those colours this time as well, but you will also see gunmetal, subtle pinks, a dash of deep blue, etc, which are out of my comfort zone.
* You've always championed traditional wear, but have constantly played around with styling. Where do the ideas come from?
I think that after so many years of experimenting, and being a woman myself, I've found the courage to try new things that would appeal to other women, too. I understand the need for change, for being sexy as well as elegant, and to have fluidity in outfits.
* Are the demands of your international clients very different from those in India?
No, they aren't too different. Demands are more personalised now. The orders are lesser in number but higher in value. The idea is to create clothes that belong in India but can be worn globally.
* After Delhi 6 (2009), do you see yourself styling for more films?
No, styling is not my forte. I did it only because Sonam is a friend. I want to go back into the international space, so I would rather focus on that. I am also working towards opening a store in Mumbai.
* Tell us about your collection at Lakmé Fashion Week Summer/Resort 2015.
The theme is 'Sculpt'. It's been an obsession in the fashion industry for a long time. I'm playing with the contrast of sculpting and fluidity, stronger and lighter, construction and deconstruction, etc. It's a very eclectic collection that's neither Indian nor Western.