Nasa invites India to be part of Mars exploration, send astronauts
Feb 28, 2016 10:37 AM IST
India and the US could jointly explore Mars in future and space agency Nasa has invited India to send astronauts to the Red Planet.
In future, India and the US could jointly explore Mars and may be an Indian astronaut could also head to the Red Planet on a joint mission.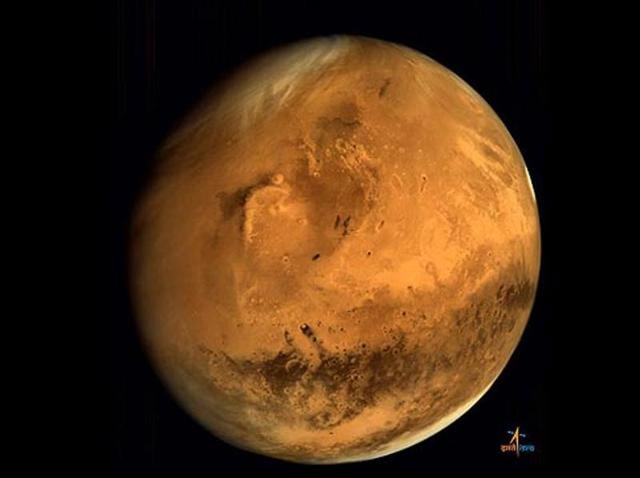 India's maiden mission to the Red Planet, Mangalyaan, opened the eyes of the world on Isro's capabilities of undertaking low cost, high value inter-planetary mission.
Charles Elachi, director of the Jet Propulsion Laboratory or JPL, a part of Nasa and an institution better known for piloting most of the American planetary exploration efforts with rovers such as Curiosity, said India and the US could jointly explore Mars and even invited India to send astronauts to the Red Planet.
Excerpts from the interview:
The US is interested in going back to Mars, so is India. Will India and America look at a joint robotic mission to explore Mars?
We hope so that it will be the case in the future. At Nasa, we are just beginning to plan for next mission to Mars for the next decade, which is 2020-2030.
In fact shortly, there is a meeting in Washington on possible collaborations for the next 5-6 mission to Mars and Isro is invited for that meeting. This is in preparation for the ultimate human space flight to Mars. We clearly hope that India would be interested.
Hopefully, India will be part of the consortium between US, Europe, France, Italy among others where all can capitalise on our capabilities to explore the solar system.
A cooperative exploratory mission is what you are looking at?
Yes, that is right. With its accomplishment on the Mars Orbiter Mission (MOM), India is a great partner, India can be a full partner in the international endeavour for exploring Mars.
In the long run, President Barack Obama has said America should send humans to Mars, so are you looking at a collaboration with India on that mission?
Nasa is starting to plan for the human expedition to Mars, and Nasa is looking at it as an international endeavour.
Nasa has invited international agencies to start thinking together on how to send humans to Mars and beyond. So clearly. that is an area where there will be collaboration between India and the US considering the capability that India has, by showing that it can meaningfully contribute to international endeavours.
What was Nasa's role in India's mission to Mars?
When India launched its mission to Mars, and I congratulate India on a superb mission by reaching the orbit or Mars in the very first attempt. JPL supported Isro in the navigation and communication because of the antennas we have. Reaching the Mars orbit in first attempt was an amazing achievement and that too at such low cost. Now American scientists through its MAVEN mission and India through its Mars Orbiter Mission are sharing data.