RAW officer was aboard 1999 hijacked plane, confirms AS Dulat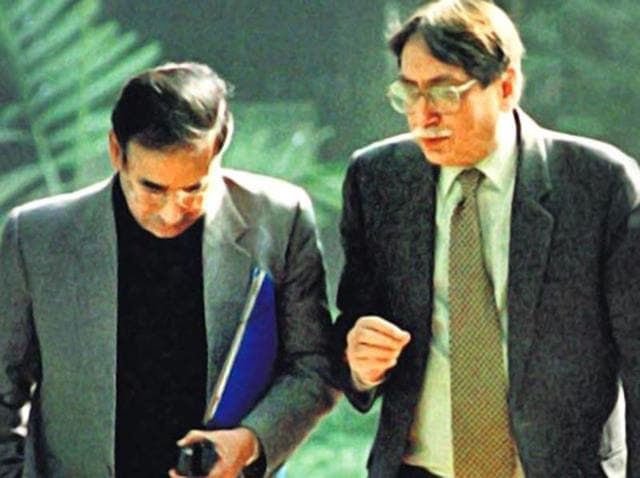 Updated on Sep 20, 2015 11:14 AM IST
Former chief of Research & Analysis Wing (RAW) AS Dulat has confirmed that an officer of the intelligence organisation was on the Indian Airlines flight IC-814 that was hijacked in December 1999, but said his presence did not influence handling of the tense situation.
There were unconfirmed reports of a RAW officer being on board the aircraft but this is the first time it has been confirmed by Dulat, who was RAW chief at the time and played a key role in resolving the situation that included releasing terrorists.
Speaking at an event in London on Friday evening, Dulat, who detailed the hijack story in his recent book, 'Kashmir: The Vajpayee Years', penned with journalist Aditya Sinha, said he deliberately did not mention the RAW officer's presence on the aircraft in his book.
Dulat, who was in conversation with former Jammu & Kashmir chief minister Farooq Abdullah and senior journalist Ashis Ray, discussed key points in his book, his disappointment with the Narendra Modi government's policy on Jammu and Kashmir and the way forward.
He said: "Yes, there was a RAW officer coincidentally (on board) but that had nothing to do with commandos storming or not storming the plane because nobody knew that there was a RAW officer on the plane".
Dulat added: "There were only three people who knew; his two brothers-in-law, both of whom were in high positions as himself and me and people in my organization... I deliberately didn't mention that in the book because why talk about a colleague who was unfortunately there, but that had nothing to do whatever happened later".
According to Dulat, Modi's first year has been disappointing to the people of Jammu and Kashmir, who were expecting much. "Modi is not a Vajpayee," he said. Recalling his long association with the state, Dulat said he had "never seen anyone more reasonable on J&K" than former Pakistan president Pervez Musharraf.
Abdullah told a questioner of Pakistan origin that Jammu and Kashmir will never be part of Pakistan: "It will never happen; even in centuries…our fight is for autonomy with New Delhi, it is between us, it is our fight, nothing to do with Pakistan".
Close Story
Personalise your news feed. Follow trending topics