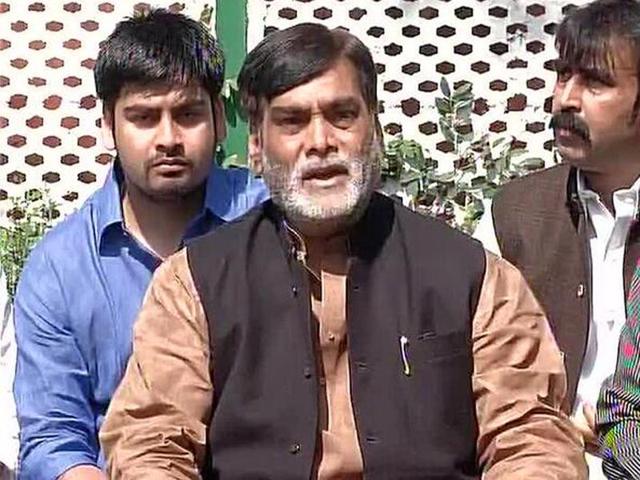 RJD leader Ram Kripal in touch with BJP: Sushil Kumar Modi
BJP leader Sushil Kumar Modi said on Saturday RJD Ram Kripal Yadav, who resigned from all party posts, is in contact with several leaders from the saffron party.
UPDATED ON MAR 08, 2014 04:57 PM IST
Bharatiya Janata Party (BJP) leader and former Bihar deputy chief minister Sushil Kumar Modi said on Saturday Rashtriya Janata Dal's (RJD) Ram Kripal Yadav, who resigned from all party posts, is in contact with several leaders from the saffron party.
While Modi did not clarify whether he would be given a ticket by his party, it is being speculated that Ram Kripal may be fielded from Patliputra area, the seat from which he wanted to contest the upcoming elections for the RJD.
Ram Kripal, a close aide of RJD chief Lalu Prasad, had resigned earlier on Saturday saying the party had attempted to emotionally blackmail him.
Yadav had gone into a sulk on Thursday after Prasad read out a list of 25 candidates for the 27 constituencies RJD and blamed dynastic rule and rule and lack of respect for senior leaders in the party.
Prasad had nominated his eldest daughter Misa Bharti to fight the polls from the Patliputra constituency.
Speculations are also rife that he could join chief minister Nitish Kumar's Janata Dal (United). However, JD(U) leaders have ruled out the possibility saying the party has a strong candidate - sitting MP Ranjan Prasad Yadav - who will be nominated again.
Also, Ram Kripal does not share good equation with senior JD(U) leader Shyam Rajak, who was once with the RJD and was known to be "inseparable" from Lalu Prasad.
Former JD(U) leader Nawal Kishore Yadav, who has joined the BJP, is also an aspirant for the Patliputra seat. He had followed Ram Kripal to Delhi amid rumours that the latter may meet senior BJP leaders following the tiff over ticket distribution.
The BJP, which dominates the Patna Sahib constituency and has Bollywood veteran Shatrughan Sinha as the candidate in the area, has been on the lookout for a strong candidate for the Pataliputra seat since long.
Ram Kripal is popular in the constituency, which he has nursed for over 20 years, and if he is fielded it could be a huge boost to the BJP since he can sway the huge Yadav constituency.
The manner of his ouster has alienated many and being a "clean" candidate, the BJP could also score heavily on the sympathy factor.
Close