To teachers, with contempt
By understanding the value of learning, DU's reforms demean teachers. Nilofer Kaul writes.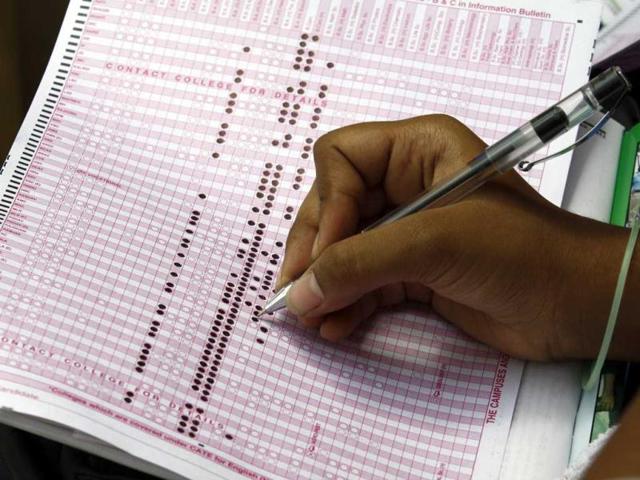 Updated on Feb 20, 2013 10:31 PM IST
Hindustan Times |
Nilofer Kaul
There always was a contradiction between the idealised figure of the humble and principled schoolteacher we encountered in cinema, and the actual impoverishment of his life. This figure of the humble but impotent, principled but emasculated schoolteacher seems increasingly anachronistic. If popular cinema is at all representative of any shift in cultural values and aspirations, this idealised figure has vanished. Perhaps in a world overrun by pragmatic concerns, the age of shame is over and hypocrisy quite redundant.
I write this in the context of the recent spate of ongoing "reforms" in Delhi University. Our inclusive system is being overhauled to become more compatible with the privatised, exclusivist model of the envied West. Delhi University has been a two-headed beast — an unwieldy conglomerate that took pride both in its generously inclusive compass as well as a small area of academic excellence. It was a difficult marriage but between two very desirable goals. Admittedly the incompatibility strained the fabric. This could have been dealt with through dialogue. Instead the authorities have entirely dispensed with all pretensions of attaining excellence.
The new four-year course ensures a speedy devaluation of the degree with a shocking dilution of courses, and coercive inflation of marks and exits at every point. The rough beast coming into being before us is a large factory with teaching shops where colleges once were. As they render irrelevant the vision of the university what is also striking is a rare kind of antipathy towards teachers. These only point towards contempt for those of us who cannot send our children abroad. Granted that the logic of capitalism is taking over academia everywhere, but what explains the humiliation being heaped on teachers?
One of the latest in a long line of reforms is biometric attendance for teachers. This dehumanising practice, coming from a dystopic world of industrial capital, is pioneering in academia. So why are we distinguishing ourselves thus? Interestingly this hostility towards an entire community — not just displayed by ministers, vice-chancellors, and the judiciary comes at a moment when for the first time in our history, the Sixth Pay Commission revised the pay scales of poorly paid teachers. This seemed to have earned popular ire. Unconsciously it was fine as long as teachers were objects of contempt and pity but now you are no longer an emasculated subject: You can be neither respected nor pitied.
A frequently heard explanation for this antagonism to teachers is absenteeism. But if we must emulate the West, could we not have teachers subjected to student evaluation? Is it just physical presence that counts or are we at all invested in the content? Certainly teacher evaluation is, despite inherent problems, less demeaning.
Here in Delhi University, we seem to have skipped a stage in our evolution — teachers are being morphed from their earlier impoverished avatars to factory workers who must generate profits for the education industry. In the process, what must be bypassed is the space of education, the value of and love for ideas. How did we get so enchanted by the new western pragmatism that unlike them we couldn't retain even an island of idealism? And is the absence of nostalgia for this space in popular cinema a symptom of the end of an age?
Nilofer Kaul is a teacher and a psychoanalyst
The views expressed by the author are personal
Close Story
Personalise your news feed. Follow trending topics