Tripura withdraws Afspa after 18 years as insurgent activities dip
The Tripura government decided on Wednesday to withdraw a controversial disturbed areas act, also popularly known as Armed Forces Special Powers Act (Afspa), from nearly 30 police station areas of the state due to sloth insurgency activities.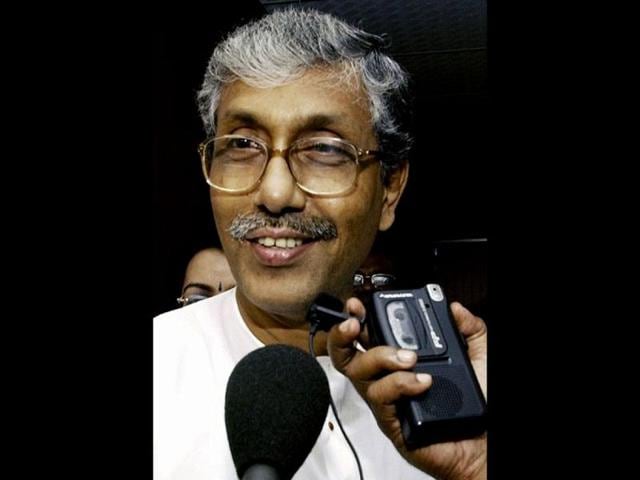 Updated on May 28, 2015 12:55 PM IST
The Left-ruled Tripura on Wednesday decided to withdraw the controversial Armed Forces Special Powers Act (Afspa), which gives sweeping powers and judicial immunity to security forces in conflict-hit areas, due to a decrease in militancy-related incidents in Tripura.
The decision to withdraw the law, that was enforced in the state 18 years ago to curb insurgency, was taken during a cabinet meeting held at the Civil Secretariat.
"We have reviewed the situation of the disturbed areas of the state after every six months and also discussed the issue with the state police and other security forces working in the state. They suggested that there is no requirement of the act now as the insurgency problem has largely been contained. We would soon issue gazette notification in this regard," chief minister Manik Sarkar told reporters.
"The decisions were taken in view of the decrease of militancy-related incidents in Tripura over the last few years. However, the security forces would be watchful over the situation," said Sarkar.
​
Sarkar, who also holds the home portfolio, said plying of vehicles along the Assam-Agartala national highway (NH-44) - the lifeline of Tripura - would be allowed until midnight instead of 10pm.
Tripura has 74 police stations and Afspa was in force in 30 police station areas. It was fully operational in 26 police station areas and partially in four.
The Afspa was imposed in the state on February 16, 1997 when terrorism was at its peak in the state, bordering Bangladesh.
"Though the four-and-half-decade-old terrorism has been tamed in Tripura, the state government is always cautious about the terror outfits and their activities," an official with the home department told IANS.
Rights groups and political parties, including the ruling Communist Party of India-Marxist and the tribal-based Indigenous Nationalist Party of Twipra (INPT) and Indigenous People's Front of Tripura, have described the law as "draconian" and have been demanding the withdrawal of Afspa.
"As the government has taken the decision after a prolonged time, we express our satisfaction on the decision," said Jagadish Debbarma, general secretary of the INPT.
The Afspa is also in force in Manipur (excluding the Imphal Municipal Council area), Assam and Nagaland and in several districts of Arunachal Pradesh.
(With agency inputs)
Close Story
Personalise your news feed. Follow trending topics