Young guns don't smoke
Updated on May 31, 2009 12:35 AM IST
Instead of 'ciggies', students prefer spending their money on music, films and clothes. Once considered uber cool, smoking is now too common a habit for students to take up just to appear rebellious. Rhythma Kaul examines.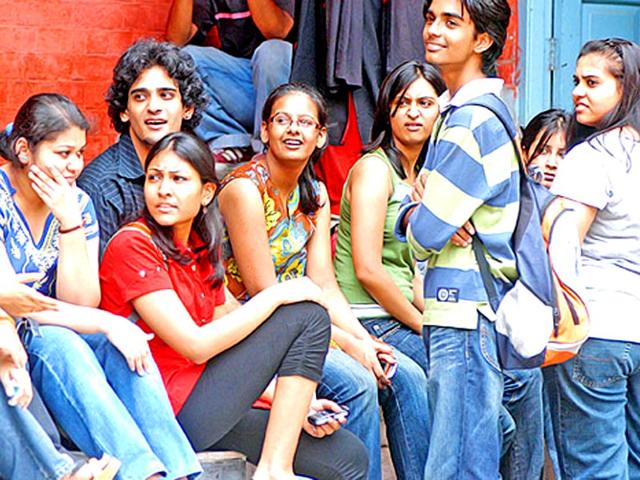 Students seeking admission to Delhi University's north campus were in for a surprise recently. They found no paan-wallahs selling cigarettes and chewing tobacco (gutka) on campus.
They were quick to realise that the Delhi University (DU) campus is a smoke-free zone now. And it has been so, from a year before the Central government's smoking ban was implemented nationwide.
This year's DU aspirants think that the change is fairly visible. "When I visited north campus while I was in school, I'd find a lot of paanwallas around. Now, not one of those small shops is around," said Tushar Midha, 18, who has just completed schooling from St. George's, Alaknanda, and is applying for a Business Administration course.
Once considered uber cool, smoking is now too common a habit for students to take up just to appear rebellious. Nineteen-year-old Lucknow based Amir Iqbal, who has come seeking a commerce course asks, "What's so great about smoking? Everyone smokes, from my mum to the guard outside my house. Not smoking makes me different. I'd anyway rather use the money on CDs and clothes."
Most students think smoking went out with Guns'N'Roses. "It's a waste of money and it's stupid to pay to burn your lungs. Our lungs are too precious to be wasted like that," said Smriti Anand, a second-year Political Science student of Daulat Ram College.
Initially, special staff was hired by the University and colleges were to levy fines between Rs 50 and Rs 200, but now that's stopped. University officials give students the credit for ensuring the a smoke-free campus. "Declaring the campus tobacco free was start and has worked up to a point. But the real change came from within the student community. No evil can be curbed merely by passing legislation. The effort should come from within a person, only then can one actually kick the habit," said Suchitra Gupta, Deputy Dean, Students Welfare.
But young nicotine addicts find a way to light up. "Those who smoke will smoke anyway. My college was also smoke-free, so people went out to smoke. But it is good to have a non-smoking environment," said Aditi Saronwala, a National Institute of Fashion Technology graduate who was accompanying her sister to the campus.
Will the pictorial warnings on cigarette packs be a deterrent? "Are you kidding me! If I ever quit smoking, it will be because I feel like quitting. By now we all know the its ill-effects, those who care would be off it already," said Anurag Bansal, a software engineer working with an MNC in Gurgaon.
Although not many young ones are sure on whether the ban will really affect them, they feel that a certain change has come about. "Smoking openly is certainly a thing of the past now," says Angad Singh Kalra, first-year Economic Honours student at Gurugobind Singh College, Pitampura.
Personalise your news feed. Follow trending topics