Zawahiri's wife describes women's role in jihad
Updated on Nov 14, 2014 08:03 PM IST
Intelligence officers in West Bengal have stumbled upon a Bengali leaflet, written by al Qaeda chief's wife, highlighting how women can serve the cause of jihad.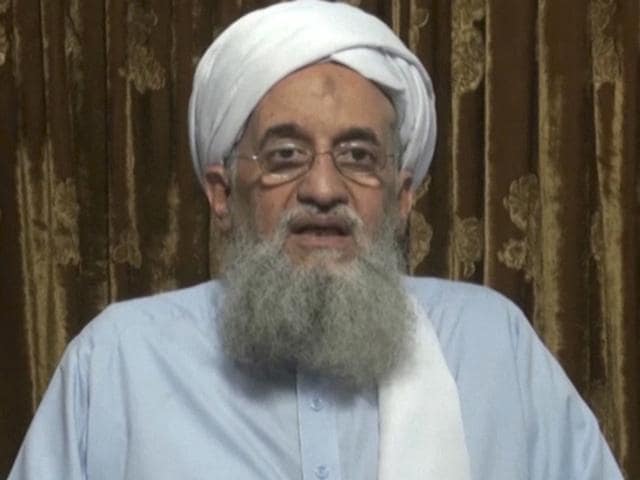 At a time when the role of women in spreading Islamic terrorist network in West Bengal and Assam is giving National Investigation Agency (NIA) sleuths sleepless nights, intelligence officers in West Bengal have stumbled upon a Bengali leaflet, written by al Qaeda chief's wife, highlighting how women can serve the cause of jihad.

The seven-page leaflet, a copy of which is in HT's possession, is written by Umaima Hassan Ahmed Mohammed Hassan, one of the wives of al Qaeda chief Ayman Al-Zawahiri.
Titled A Message to the Muslim Sisters it was published by As-sahab media, al Qaeda's media wing, in December 2009 and circulated in West Asian countries where it has strong networks.
It has now been translated by Ansarrullah Bangla Team, a Qaeda-linked forum operative in Bangladesh.
"I will advice my Muslim sisters to impart in their sons the love for jihad and the will to serve it… I will further suggest them to help the cause with their best wishes and funds. They should also help the families of the injured and those behind bars with donations," reads a line of the letter.

Among specific roles for women that the letter points out are offering financial aid, writing jihadi literature and publishing those on the internet, providing shelter to jihadi activists and sharing crucial information with them and taking care of the families of the jihadi workers.

Intelligence officers in Bengal had no idea that it had also been translated into Bengali and being secretly distributed in Bangladesh, West Bengal and Assam.

According to the leaflet, while women have often taken up military roles in spreading and defending jihad, their primary role is to help their husbands and brothers in fulfilling their jihadi duties, along with raising their male children with jihadi ideas. It says that all Muslim women must defend hijab and warns that any movement against hijab is the first step towards de-Islamisation.

On Thursday Bangladesh's information minister, Hasanul Haque Inu, told HT from Dhaka that they are taking it "very seriously".

"We have information about the Ansarullah team. We will inquire in details but I can say that circulation of this letter shows a well-organised international network operating in this region (India-Bangladesh border)," Inu said.

Intelligence officials in West Bengal, too, have tracked the letter. Police officials, however, did not want to comment on it.

"Circulation of this letter gives us an idea about how the Islamic terrorists are indoctrinating women and what resources they are using for this purpose," an intelligence officer said, adding, "We are bringing it to the notice of higher officials".

Incidentally, while probing the Burdwan explosion, sleuths have found out that a few unrecognised madrasas were used to indoctrinate Muslim girls to serve the cause of jihad.
Personalise your news feed. Follow trending topics