This village's unique rain water harvesting plan has revived a dry pond
Jun 04, 2016 09:40 PM IST
The tribal population of Jhabua village dug up contour trenches on hillocks around the lake at regular intervals to allow rainwater to percolate and raise the water table.
In 2008, children played cricket on the dry bed of the big pond (bada talab) at the outskirts of Jhabua town each summer. With rain water quickly draining off the rocky soil and hilly terrain, the rain-fed dry pond was a symbol of the rapidly depleting groundwater level in this tribal-dominated region.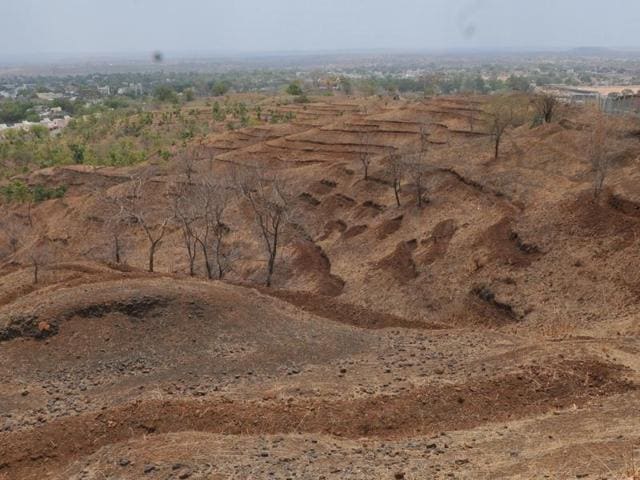 The pond is full again because of a unique community rainwater harvesting initiative by the tribals living around it. They have dug up contour trenches on hillocks around the lake at regular intervals to allow rainwater to percolate underground to raise the water table.
Now people living in a cluster of eight to ten settlements in villages neighbouring Hathipawa hillock, where the trenches were dug over a 2 square km area, are getting water in handpumps and tube wells around the year. "We don't have a water shortage now," said Latif Khan, a retired school principal, who lives in Maruti Nagar, which is 500 metres from Hathipawa hill. "The water is now available at a depth of 60 feet as against 300-400 feet earlier," said Neeraj Rathore, president of the local traders association, Maruti Nagar.
Before the trenches, the terrain and the underlying geological structure led to most of the average annual rainfall of 850 mm draining away, leaving the soil dry and the groundwater availability low, showed a study by the Central Ground Water Board (CGWB) in Jhabua.
The scale of the conservation effort was massive. "It was a sight to see. More than 10,000 Bhil tribals from different villages would gather for a day once every two or three years to dig the trenches around the hill," said Rajesh Mehta, from Shivganga, an NGO that has been working for water conservation in the region for the past decade.
Jhabua MP Kantilal Bhuria said successive drought and lack of employment opportunities are major reasons for the migration of tribals to other states, which makes water conservation activities such as the one at Hathipawa hill important.
The state government officials agree that the water conservation efforts have paid off. "The water level in many localities has increased drastically as a result of this initiative," said Rajesh Bhavsar, an official of Madhya Pradesh tribal welfare department.