Elephant attacks tourist vehicle near Corbett, narrow escape for tourists
Oct 30, 2018 03:40 PM IST
Thankfully, no one was injured during the incident
An elephant attacked a tourist vehicle on Monday afternoon in Ramnagar's Mohan area near Corbett Tiger Reserve. As the elephant marched towards the car, the tourists inside immediately left it and ran for their lives. After this, the elephant hit the vehicle repeatedly with its trunk, upturning it and damaging some of its parts.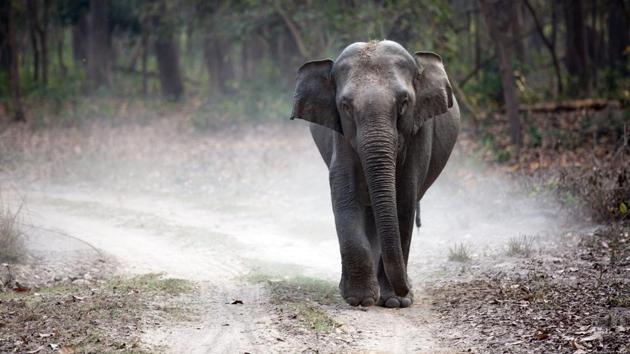 KN Bharti, sub divisional forest officer, Ramnagar said that elephants are intelligent animals and generally attack a vehicle if it has food in it. Elephants explore the interiors of a vehicle with their trunk for food and in the process can cause some serious damage to it.
"In the past, elephants have taken flour bags from trucks passing through this elephant corridor," he said.
As soon as forest officials came to know about the incident, they rushed to the area and chased away the elephants.
"None of the tourists were injured in the incident. They did the right thing by immediately leaving their vehicle and rushing for safety," said Bharti. Meanwhile photos of the incident taken on the mobile phones have gone viral on social media groups.
The Ramnagar area around Corbett tiger reserve is witnessing increasing man-elephant conflict for some time. Elephant herds damage crops and vegetation in the area on a regular basis. Villagers often complain about the problem to the forest department.