'GPS told me to do it,' says driver after car ends up on train tracks
The driver was "100% sober and had no medical conditions affecting her decision-making".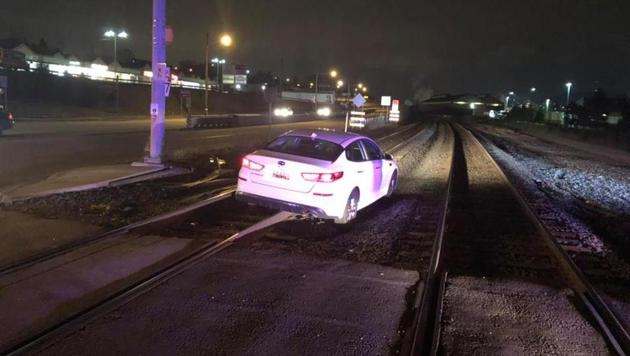 Published on Nov 26, 2018 06:20 PM IST
Driving around most areas these days is a breeze thanks to GPS. Reaching from Point A to Point B is so much easier now that you have a navigation system guiding you on which turns to make, which routes to avoid and what one's ETA or estimated time of arrival at said place will be. However, every now then, GPS can end up being incorrect and may land one in quite the pickle. Case in point, this driver in Pennsylvania, US who landed up on train tracks all because GPS said so.
A post shared on Facebook by City of Duquesne Police Department on November 22 details the event. "This evening at approximately 10 PM, the city of Duquesne Police Department was dispatch for a vehicle on the railroad tracks at Grant Avenue and State Route 837," says the post. Upon reaching the area, the officers looking into the matter discovered that the woman landed up on the train tracks because she was following her GPS.
The police department later cleared that the "vehicle was going straight on the highway and veered off".
The driver, who was "100% sober and had no medical conditions affecting her decision-making" was eventually cited for careless driving and her car was towed from the tracks.
"Where's the common sense? Scratching my head!" says one Facebook user. "Looks like the tracks are parallel to the road, hard to say for sure but if they are, she just veered off on to the tracks maybe texting and lost control and didn't want to admit it," says another.
Topics
Close Story