Agri dept includes dill seeds in export promotion scheme
The agriculture department in its recent order has included dill seeds in the list of spices that are exported and has also extended the spices export promotion scheme for another year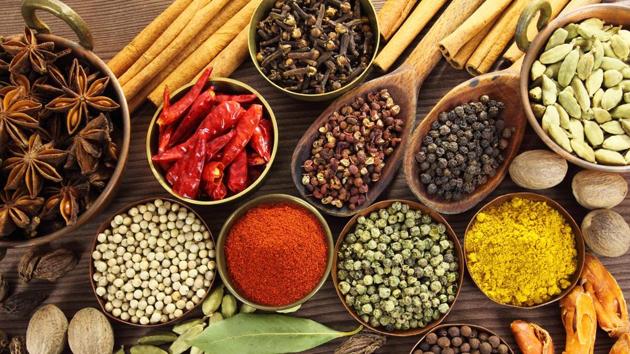 Updated on Mar 20, 2018 09:57 PM IST
The agriculture department in its recent order has included dill seeds in the list of spices that are exported and has also extended the spices export promotion scheme for another year.
Agriculture minister Prabhu Lal Saini said that with increasing demand for dill seeds (anethum graveolens-L) in foreign countries, the spice has been included in the list of spices that are exported under the Rajasthan Spice Export Promotion Scheme-2015.
He said that dill (locally known as sowa) is grown on around 20,000 hectares in Rajasthan, especially in Pratapgarh, Chittorgarh, Kota, Nagaur and Sikar, and the yield per hectare is around eight quintals.
In Rajasthan, dill seeds are used as a flavouring agent and a spice, while in foreign countries it is used in medicines, said Saini.
The minister said that in foreign countries, oil is extracted from these seeds and used in medicines. He said dill seeds help in digestion, useful in curing diarrhoea, cures menstrual disorders, useful in respiratory disorders, diabetes, treating cancers, boosting the immune system, treating high blood pressure, improves bone health, insomnia etc.
Saini said that at present dill seeds are sold for Rs 70 per kilogram, but with increasing demand in the international market, more farmers are growing dill and the price will go up.
He said that the state government had implemented the Rajasthan Spice Export Promotion Scheme 2015 in July the same year. Under this scheme, exporters can purchase spices grown in the state —cumin seed (jeera), coriander (dhania), fennel (saunf), fenugreek (methi), carom seed (ajwain), red chilly (lal mirch), dry ginger (adhrak), turmeric (haldi), mustard (rai), garlic (lehsun) and nigella seeds (kalonji) — from farmers or krishi upaj mandi samitis and can export directly from any port. The Rajasthan Rajya Krishi Vipanan Board (Rajasthan State Agriculture Marketing Board) gives a maximum subsidy of up to Rs 10 lakh per exporter per year for three years for surface and sea freight.
A total of 302 metric tonnes of spices were exported from Rajasthan in 2016-17 and the board gave Rs 2.04 lakh as subsidy. In 2017-18, till February the exports of spices were 4109 metric tonnes and subsidy of Rs 13.89 lakh was given to exporters.
Saini said that dill seeds have been included in the list of spices that are exported from March this year along with Rajasthan Spice Export Promotion Scheme-2015, which was to end on March 31, 2018, has been extended till March 31, 2019.
Close Story