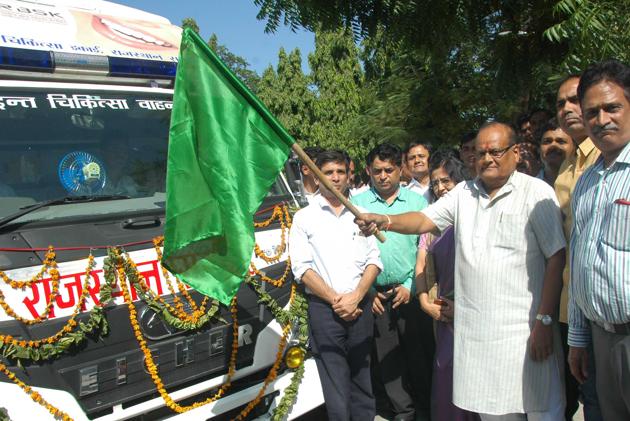 No tenders for work up to
₹

50 lakh in panchayats

Gram panchayats in Rajasthan will now be able to undertake works using material of up to

₹

50 lakh in one year without floating tenders

UPDATED ON APR 02, 2018 10:22 PM IST
Gram panchayats in Rajasthan will now be able to undertake works using material of up to ₹50 lakh in one year without floating tenders, a senior official said.
The move will benefit 9894 pachayats in Rajasthan ahead of the assembly elections due later this year.
The government has tweaked the Rajasthan Transparency in Public Procurement Act, 2012 to allow gram panchayats to buy material for development works of up to ₹ 50 lakh without inviting tenders, said the panchayati raj department official. The labour component has been kept separate.
He said the finance department has given the go-ahead to the amendment.
The government has given the relaxation to the panchayati raj institutions considering the longstanding demand of sarpanchs that the material component be free from tendering. In an election year, the government, which is already facing anti-incumbency, could not afford to anger sarpanchs.
Hanuman Beniwal, sarpanch of Singodiya gram panchayat in Barmer, welcomed the government move, saying it would give a fillip to development work.
The sarpanch sangh had been agitating for their demands since the BJP government came to power in 2013 and had announced boycott of Prime Minister Narendra Modi's visit to Barmer in January to press for the demands.
The Rajasthan Transparency in Public Procurement Act, 2012 had put fetters on the sarpanchs who till then had unlimited power to get work done.
The then Congress government had brought in the act to limit powers of sarpanchs and made tendering mandatory so as to bring transparency in their working.
Beniwal said the Congress's move to bring in the tendering process had led to complications. "Often the political opponents of the sarpachs would quote very low rates that would lead to stalling of work."
He said while the panchayats were forced to invite tenders, the Congress government had appointed parallel committees in panchayats, which could buy material without any financial limit.
The sarpanch sangh also had demanded that the Basic Schedule Rate for material that had been reduced in Barmer be restored, which the government has accepted, said Beniwal.
A gram panchayat gets about ₹50 lakh grants per year from the 14th finance commission and the 5th state finance commission.
Close