Polls on mind, Rajasthan govt delays project on safe prasad at places of worship
May 26, 2018 09:47 PM IST
FSSAI launched the BHOG project to ensure preparation and packaging of prasad meet norms stipulated in Food Safety and Standards (Licensing and Registration of Food Businesses) Regulation, 2011
The Rajasthan government has delayed the launch of a project to ensure safe and hygienic 'prasad' (edible offerings) at places of worship keeping in mind assembly elections due by the year-end, officials familiar with the matter said on condition of anonymity.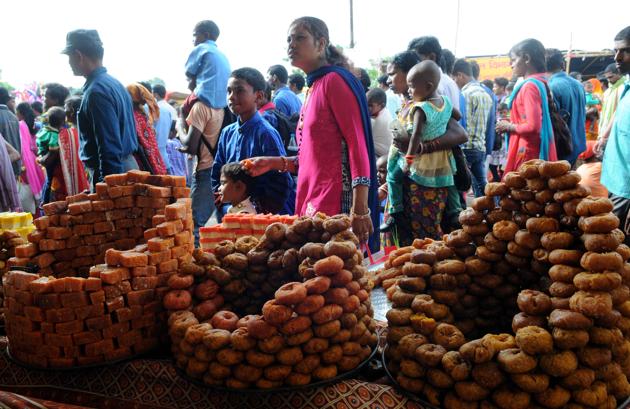 The Food Safety and Standards Authority of India (FSSAI) brought last year all religious centres, such as temples, gurudwaras, churches, and mosques, under the purview of its rules. Under the project BHOG (Blissful Hygienic Offering to God), the regulator asked the states to ensure that prasad served to devotees meet food safety standards.
The health department of Rajasthan was to roll out the project, but imparting training to prasad handlers and vendors inside and outside places of worship has been postponed.
"Due to certain unavoidable circumstances, the project has been delayed and will be started after some time," food safety commissioner Dr VK Mathur said.
Sources in the government said the project was shelved for now because it was not received on a positive note by vendors and temple authorities. "As the elections are nearing, the government is not willing to hurt its vote bank," an official said, requesting anonymity.
FSSAI launched the BHOG project to ensure preparation and packaging of prasad meet norms stipulated in Food Safety and Standards (Licensing and Registration of Food Businesses) Regulation, 2011.
Every day an estimated 300 million people visit places of worship across the country and receive food which can be a small portion or a complete meal like the langar served in gurdwaras, FSSAI officials said.
According to new guidelines, authorities of shrines have to ensure that packed prasad is labelled with the expiry date. Shrine kitchens preparing prasad and langar have to be registered with a licence. Shrine managements have been directed to ensure the stalls outside their campus selling packed food and prasad follow FSSAI guidelines.
On January 29 this year, FSSAI issued an order to all states and union territories to roll out BHOG and nominate nodal officers for the initiative. Rajasthan started the process, but later postponed the training of stakeholders in the project.
This project was received well by many states, which sent temple representatives to a training programme held in January on FSSAI's quality and hygiene standards.
In Tamil Nadu, the project was implemented in 20 major temples, and around 300 food handlers were trained. In Maharashtra, more than 3,500 food handlers were trained, FSSAI officials said.