Rajasthan tops in use of groundwater for industry
Updated on Feb 07, 2017 09:07 PM IST
The Central Groundwater Board report says around 10.82 billion cubic metres of groundwater is available in Rajasthan every year after recharge but around 13.13 billion cubic metres is exploited for irrigation and 1.70 billion cubic metres for domestic and industrial purposes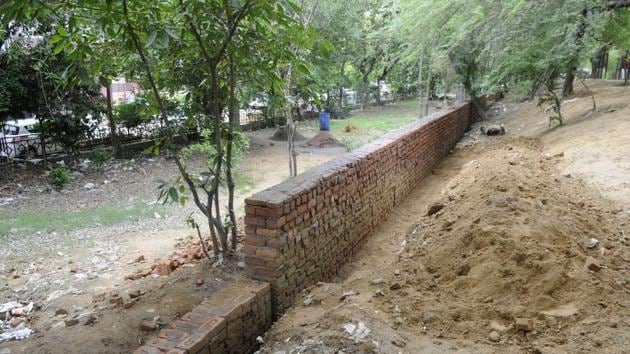 The Centre allowed Rajasthan to use maximum groundwater in the country for industrial purposes in the last five years, the government has said in the Lok Sabha.
The Central Groundwater Authority (CGWA) issued no-objection certificates for utilisation of more than 4.04 crore cubic metres of groundwater in Rajasthan -- the volume used in the state every year is 37% more than what is recharged. After Rajasthan, Uttar Pradesh used 3.44 crore cubic meters (CM) of groundwater for industry, followed by Chhattisgarh (3.31 crore CM) and Odisha (2.27 crore CM).
"The CGWA grants permission for exploiting groundwater for industrial use, but with some conditions. The one who exploits must recharge too," said PK Parchure, Rajasthan regional director of the Central Groundwater Board. "No doubt, Rajasthan stands at a critical stage as far as groundwater level is concerned."
Scanty rains and Thar desert covering a major part of Rajasthan hit the groundwater level in the state. The groundwater board monitors the level and quality every year. On the basis of the board report, the CGWA grants permission for exploiting groundwater.
The board report says around 10.82 billion cubic metres of groundwater is available in Rajasthan every year after recharge but around 13.13 billion cubic metres is exploited for irrigation and 1.70 billion cubic metres for domestic and industrial purposes.
The state groundwater department prepared a report in 2014 taking 1984 as the baseline year. According to the report, the groundwater level has dipped 15 metres in Nagaur, Jhunjunu, Jalore, Jaipur and Sikar districts because of overexploitation in last 30 years. Alwar and Dausa districts registered 10-15 meters decline in ground water level. The level is under five meters in Ajmer, Baswara, Baran, Bharatpur, Bhilwara, Bundi, Dholpur, Dungarpur, Kota, Sawai Madhopur, Tonk and Udaipur districts.
According to experts, Rajasthan has to rely on groundwater because of shortage in surface water. Groundwater recharging is low in western Rajasthan except in areas adjoining canals. A jump in the number of tube wells has also pushed down the groundwater level.
Personalise your news feed. Follow trending topics