Five Chinese nationals held in Kolkata railway station with narcotics worth Rs 40 crore
Jun 30, 2018 05:58 PM IST
As much as 197 kg of amphetamine, a synthetic drug that can provide a feeling of euphoria, was seized from the possession of the Chinese nationals.
The Government Railway Police (GRP) of Sealdah division arrested five Chinese nationals from Kolkata railway station on Friday night and seized from them narcotics worth about Rs 40 crore.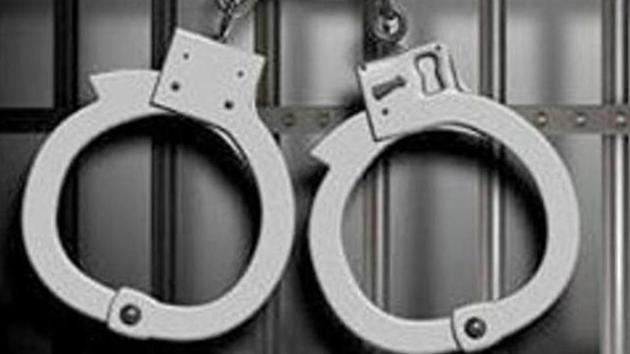 As much as 197 kg of amphetamine, a synthetic drug that can provide a feeling of euphoria, was recovered from six bags. The narcotic is used widely as a party drug in parts of China and South East Asian nations.
"I have not heard of such a big consignment being seized from anywhere in the country recently. These people were carrying six bags, all stuffed with foils containing the tablets," said Asesh Biswas, superintendent of railway police, Sealdah GRP.
Read: Malana hasish, drugs meant for 'rave parties' seized in Kolkata; disc jockey, traffickers nabbed
The arrested people are all between 30 and 37 years of age. The tablets were concealed in foils that were kept in different compartments inside the bags.
Biswas said the police were having problems in communicating with the accused due to language barrier. As a result, they could not find out where the accused were carrying the consignments from and where were they heading for.
"We found out from their passports that they came to India in 2017 and 2016 as well. They have also been to other countries. Drug trafficking appears to be their profession," said Biswas. Those who questioned the five described them as "stubborn."
Read: Murshidabad emerging as transit point for Myanmar-made party drug, NCB officials suspect Rohingya hand in the chain
The five were produced in Alipore court on Saturday. GRP officers booked them under Narcotic Drugs and Psychotropic Substances Act 1985.
The officers were surprised to find Chinese nationals bringing narcotics into the state, something not observed in recent decades.
The GRP unit was acting on a specific tip-off. "We were getting information for the past few days and had alerted the mobile units. The five Chinese nationals were found carrying six trolley bags that contained only foils. The fact that they did not have any clothes in the luggage raised our suspicion. We used kits sourced from Narcotics Control Bureau (NCB) to test whether the tablets in the foils were drugs," said Biswas.
Read : NCB starts mole hunt after top official gets call from 'drug peddler'
After the test proved positive the Chinese were arrested around 11:30 pm on Friday.
An officer expressed surprise as to how the accused got into the country carrying such huge consignments without being detected. He said the passports appeared to be genuine.
Significantly, over the past few months, various agencies such as NCB and the police have stepped up their activities to bust drug rackets in Kolkata.
Several members of narcotics rackets, including students of engineering and management colleges, have been arrested from the city. Some bar dancers were also involved in the racket. NCB officials are also speaking to authorities of various colleges to prevent narcotics abuse among students.