Police complaint against Kolkata's 'fatwa imam' Barkati for not giving up red beacon
Barkati, who loves to call himself shahi imam, told a TV channel on May 9 that the British permitted the use of red beacon and he won't remove it.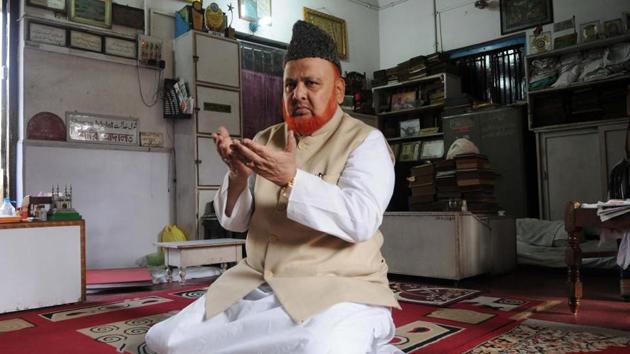 Updated on May 12, 2017 07:59 PM IST
The imam of Kolkata's Tipu Sultan mosque, Noor-ur-Rehman Barkati, better known as the 'fatwa imam' for issuing fatwas against personalities ranging from Taslima Nasreen to Narendra Modi, has again sparked a controversy for refusing give up a red beacon on his car.
Barkati, who loves to call himself shahi imam, told a TV channel on May 9 that the British permitted the use of red beacon and he won't remove it. The government banned from May 1 red beacons atop cars of all ministers, politicians and bureaucrats, ending a privilege that was seen as the ultimate status symbol.
Late on Thursday night, a police complaint was lodged against the imam in Kolkata . Political leaders across parties have started speaking against him. There is also a barrage of comments against him on social media, and a number of them are from people of his own faith.
According to the police complaint, Barkati repeatedly said that chief minister Mamata Banerjee did not oppose the beacon.
"The British government has permitted us to install red light, so why should I remove it," Barkati has said. The imam is not taking calls despite repeated attempts for the past two days.
The imam who loves to flaunt his burgundy beard and is often seen caressing his pet cat enjoys considerable clout. He is given police protection and recently also got away after issuing a fatwa against the Prime Minister despite a police complaint filed against him by state BJP leaders.
This time he is attracting criticism from political parties too. CPI (M) politburo member and Lok Sabha MP, Mohammad Salim told HT that the imam has no right to use a red beacon.
"He is deliberately created by Trinamool to create a binary between two communities. He enjoys the ruling party patronage and thinks himself to be someone of importance. His comments on red beacon are the reflection of his arrogance, which Trinamool is deliberately pampering," Salim said.
Congress State Secretary and Jadavpur University Professor Omprakash Mishra has written on his Facebook wall that the Mamata Banerjee government is silent over the issue as taking off the red beacon from imam's car may spell doom for the party.
"He has publicly said that the chief minister has asked him to continue with the red beacon. After this none in the state cabinet is in any position to comment on the matter," a senior member of the state cabinet told HT on Friday.
Barkati, who has been the head of the prominent mosque at the heart of Kolkata's business district for more than 30 years, was never bothered by the ruling establishment. He is believed to have enjoyed the beacon atop his car for as long as he assumed charge of the mosque.
"We demand and request you that Imam Barkati should be arrested as soon as possible to start judicial proceeding against him," reads the two-page complaint.
In January this year, when asked whether he feared arrest after issuing a fatwa against the Prime Minister, he told HT, "When I walk on the roads, four policemen protect me."
Other prominent names to have drawn his ire include author Salman Rushdie, Bangladesh-born writer Taslima Nasreen and Canadian columnist Tarek Fateh. The exiled Bangladeshi author, in fact, had three fatwas issued against her -- once in 2004 for her 'anti-Islamic' comments, then in 2006 and again in 2007. With each fatwa, Barkati hiked the bounty on her head.
In his edict against Modi, Barkati announced a cash reward of Rs 25 lakh for anyone who blackens his face. His diktat outraged many and the BJP lodged a complaint with the police, seeking his immediate arrest.
Close Story