Santhali to ring out at Inter Parliamentary Union in Geneva
Updated on Mar 23, 2018 03:06 PM IST
Uma Saren, 33, will speak in an assembly of parliamentarians from 178 countries.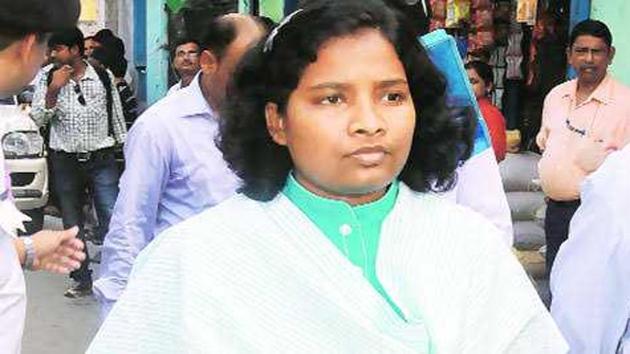 Hindustan Times |
, Midnapore
Koushik Dutta
This weekend Santhali language will be heard for the first time in the gathering of the Inter Parliamentary Union (IPU), a body made up of national parliaments from all over the world, when Uma Saren, 33, a doctor by training and a Lok Sabha MP from Bengal's Jhargram constituency will speak at a five-day conference in Geneva.
The conference begins on March 24. The IPU works in close association with the United Nations.
Read: Meet Shikha Mandi, the first RJ to host a show in Santhali
Saren is the only woman member in a seven-member Indian team.
She will speak in front of delegates of 178 countries.
"I want to establish the identity of the Santhals and their language in the global stage. It's a great honour for me to be selected as the first Santhali woman to address the Inter Parliamentary assembly," said Saren on Thursday.
"Of the five days, I have to speak on four," said the MP. She is also a member of the Consultative Committee of the ministry of Tribal Affairs.
Read: Not just words: Why hundreds of India's regional and tribal languages are dying
The agenda for the discussions includes topics such as strengthening the parliamentary contribution to the global compact for migration, sustaining peace as a vehicle for achieving sustainable development, tackling women's underrepresentation in politics and engaging the private sector in the development of renewable energy.
According to the 2001 census, 6.4 million persons spoke Santhali.
The language is spoken by Santhals, an adivasi ethnic group settled mainly in the Indian states of Jharkhand, West Bengal, Bihar, Odisha and Assam. There are also small settlements of Santhals in Nepal and Bangladesh.
The language is written in Ol Chiki script that was created by poet Raghunath Murmu in 1925.
"I will say 'Johar' (salute) to the entire tribal community," said Saren at an administrative review meeting held by chief minister Mamata Banerjee on Thursday in West Midnapore district.
Saren is a Trinamool Congress MP, who was elected to the Lok Sabha in 2014.
The Bengal chief minister advised her to request for an interpreter who will translate her address into other language. "If you request them in advance they will arrange for interpreters," said Mamata Banerjee.
Incidentally, from this year, students in Bengal can opt to write their answers in the state's class 10-level board examination in Ol Chiki.
Close Story
Personalise your news feed. Follow trending topics