Cold shower or warm bath? Ayurveda expert on what's better for you in winter
Jan 17, 2023 11:41 AM IST
Both cold shower and warm bath have their own set of advantages. Here's what Ayurveda has to say about the right temperature of water in winter season.
Cold or warm, taking bath in any season has loads of benefits for physical and mental health. However, experts seem to be divided over the right temperature of water while taking the bath. The benefits of having cold shower in winter have been proven by studies that say people who prefer a cold bath have a high percentage of white blood cells, and high metabolic rate. Cold baths are also credited with improving blood circulation in the body, making you feel more active and also prevent your skin and hair from drying out. The proponents of hot bath say they help you sleep better and release stress and also soothe muscles and joints. (Also read: Are cold showers in the winter good?)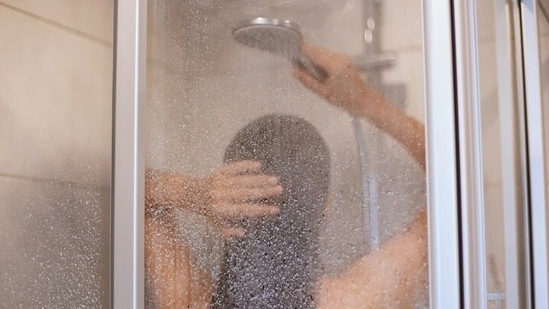 An Ayurveda expert in her recent Instagram post, however, did not agree with the argument that cold showers are actually good for health in winters. As per Dr Rekha Radhamony, cold showers can increase Vata and exacerbate aches and pains. Dr Radhamony added that the body has to work extra hard to preserve heat if one takes cold showers.
What's the problem with cold showers in winter?
"All cold practices are Vata increasing. This can mean aches, pains, muscle stiffness, dryness, low metabolism, impaired digestion and imbalanced hormones. Warm showers, on the contrary are vata subsiding! But if you are someone who is habituated to taking bath in cold water, you can continue doing so, as it has become "satmya" for you (favourable by habit) and it won't cause any disturbance in the body," says Dr Radhamony.
The correct Ayurvedic practice
"It (having cold shower) is not an Ayurvedic practice. Our internal environment is warm. Our body wants warmth for digestion, for circulation, for all the metabolic processes. When you plunge yourself in cold water, you are only increasing the Vata, the dryness and increasing the cold, so the body has to work hard to preserve the heat. Just imagine during winters because the external world is cold, body tries to keep the internal environment warm. When you are doing cold plunges, the body has to work hard to preserve that warmth. Do you really want the body to work so hard? No. Listen to your body. Your body needs warmth," explains the Ayurveda expert.
What works for one person may not be right for the other. The best practice is to consult a health expert if one faces any issue after having a cold or warm bath.