Disha Patani's viral kickboxing video on Run BTS by BTS is perfect fitness inspo
Jan 09, 2023 05:51 PM IST
Disha Patani drops a viral video of hers, kickboxing to Run BTS by Korean boy band BTS, and that is all the Monday motivation and fitness inspo we need to take us through the rest of the week. Check health benefits of the exercise inside
Just when we thought nothing can push us out of our warm cosy heated rooms to face the cold weather outside and burn the calories at gym, Bollywood hottie Disha Patani made us chew our thoughts and spring out of our quilts with rejuvenated energies to grind as she dropped a viral video of hers kickboxing to Run BTS by Korean boy band BTS. The diva gave fitness enthusiasts and fans a glimpse of their kickboxing session this Monday and that is all the fitness inspo and workout goals we need to take us through the rest of the week.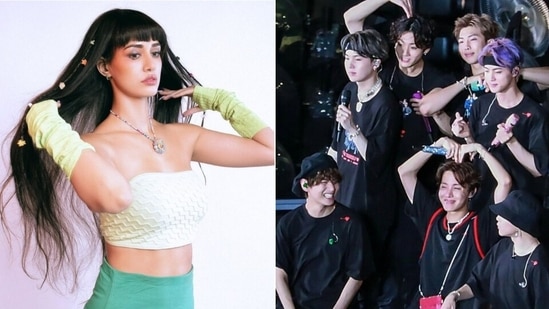 Taking to her social media handle, Disha shared the video featuring her in a pair of slate grey shorts and a white Tee as she flaunted workout mode on. Pulling her luscious tresses back into a ponytail to keep them off her face during the intense exercise session, Disha was seen packing some impressive punches and throwing amazing kicks.
Sweating it out at the grind, Disha captioned the video, "Basics first (sic)" and that is exactly the Monday motivation we were looking for.
Benefits:
Kickboxing is a motivating fitness routine and apart from a heart-pumping cardio, it helps in total body workout to whip one into shape in no time. It reduces stress, releases endorphins which give a boost to the mood and help one feel more confident, burns over 800 calories per hour, tones up entire body and is a perfect cross-training workout.
Its added benefits include giving the body and mind a boost, increasing energy levels by breathing hard and sweating out toxins. It also builds up the core muscles and for those who are hunched over a computer all day – it helps better the posture apart from making one reach their fitness goals.