4 reasons fighting is actually good for a relationship
Jan 31, 2023 07:22 PM IST
While fighting may turn ugly if not done in a healthy way, it can also help one understand the other person better and reach solutions.
Ever seen couples who never fought with each other in their entire life? If you thought they share a deeper bond than those who always fight, you may be mistaken. Disagreements are part and parcel of a close relationship and we have all disagreed or fought with our family members for one reason or the other. The same rule should be applied to our significant half. Couples who do not fight or voice out their differences may be supressing their feelings or scared of their relationship or marriage falling apart. (Also read: Couples, Have you been fexting?)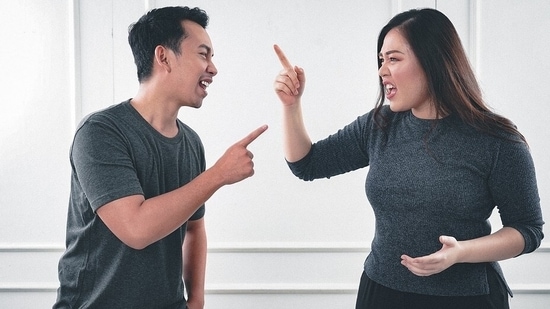 While fighting may turn ugly if not done in a healthy way, it can also help one understand the other person better and reach solutions. The trick is to indulge in a healthy fight rather than demeaning your partner or proving yourself superior. Resist the temptation to rake up all past issues and stick to logic. If you respect your partner at a deeper level, you will not say things that you may regret later. It is advised to make rules in advance and never take things said during a fight personally or repeat them in future tiffs.
"In any long-term relationship, be it family, close friends or especially your life partner, differences are normal. Dealing with those differences in a healthy and helpful way, however, is an art that most of us haven't learnt. We either suppress our feelings or we assert control and make demands. Neither are healthy for the relationship. Much like a small cut that will heal easily if attended to, but fester into a deeper wound if left untreated, it's critical to speak up, to fight, if necessary, for your needs and your peace of mind," says Priyanka Bakhru, Rational Emotive Behaviour Therapist; Clinical integrated Therapist and Counsellor.
Bakhru gives four reasons why fighting it out is healthy for a relationship:
1. Builds a more authentic, real relationship
Bottom line is that's how you really feel. Communicating allows the other person to also share their authentic feelings. It may lead to a fight in the moment, but in the long run, it clarifies the needs of each partner
2. Establishing triggers and boundaries
Withdrawing, sulking, being passive aggressive are all unhealthy ways of dealing with a real trigger. All they do is leave the other person confused and upset. Sharing your boundaries or triggers will either lead to your partner honouring them next time, or a clearer understanding of their reasons.
3. You will feel better and lighter
Festering, complaining to others or feeling like a victim are much worse for you, and solve nothing. Expressing your issue to the only person who can actually help will definitely release that negative charge and perhaps help you understand their perspective as well.
4. Builds trust and deeper intimacy
When differences are aired, conflicts are discussed, feelings and emotions are shared; over a period of time, it leads to true partnership. It sends a message to both partners that for better or for worse in this case, we are equally committed and invested.
"Much like boxers or wrestlers in a ring, a good fight needs rules of engagement to be constructive. A healthy fight is not about controlling one partner, or power or getting your partner to simply give in. Violence, outbursts or emotional crying are a hard no. Avoid bringing up ancient history and try to view your partner as a separate individual with equally valid thoughts and feelings. This fight is won only as a team, it's not an individual victory," concludes Bakhru.