Ways to build emotional safety in relationship: Therapist shares tips
Jan 19, 2023 07:52 PM IST
From communicating the changes to taking time and responding to situations, here are a few ways to create emotional safety in relationships.
A relationship is a long journey of efforts and understanding. What starts as the initial phase of firecrackers and the feeling of butterflies in the tummy, often becomes a long journey of understanding, communicating every emotion, and knowing each other's strengths and weaknesses. A relationship is a space for two people where they can be truly themselves, and shed all kinds of masks. People want a true, honest and safe relationship where they can understand each other, grow together and individually as well. In life, as we grow up, we bring the burden of our own childhood traumas and fears into our adult relationships. In a healthy relationship, those traumas are addressed, and with time, they shed off from us, making us better versions of ourselves.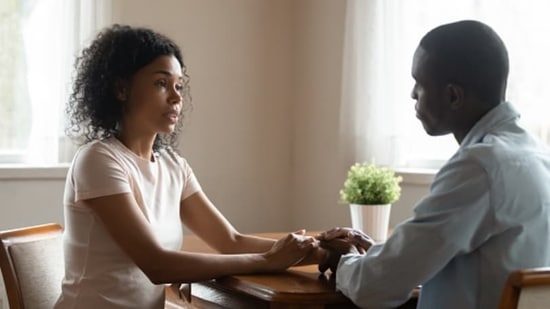 ALSO READ: 5 words and phrases to avoid during conflict with your partner
Creating emotional safety in a relationship is a mutual journey of two people who are ready to give it their all to make the relationship work, and create a safe space for both of them. Addressing this, psychotherapist Emily H Sanders wrote, "Emotional safety is crucial for a thriving relationship; being consistent in small moments makes a big impact." Emily is known for sharing relationship-related insights and information on her Instagram profile on a regular basis. She further noted down three ways by which we can build emotional safety in relationships:
Assumptions: Assuming something without asking our partner directly can affect the relationship in the long run. A relationship is built on healthy communication, and thus, it should be practised in killing off assumptions and facing the challenges together.
Change: Any relationship and the people involved in it can undergo changes with time. When such changes occur, it is important to communicate about it to the other person and have a healthy chat before proceeding further.
Listening and responding: The therapist states that the rule of a safe relationship is to listen quickly and respond slowly. When we practice this, we automatically become better listeners, and take time to understand the situation and respond to it, rather than reacting instantly and regretting later.