Things to know about your partner in a relationship
Jan 17, 2023 02:17 PM IST
From their love language to their ways of dealing with conflict, here are a few things that we must know about our partner.
As we navigate through a relationship with our partner by our side, we often fail to understand the changes that our partners may be going through. In a relationship, after the initial phase of firecrackers, it becomes a long journey of two people knowing each other's quirks, traumas and perspectives. With time, people learn that communication, trust and the art of understanding each other are bases of a strong and healthy relationship. While we learn to navigate the challenges and the fun of a relationship, Psychologist Nicole LePera noted down a few pointers that we need to know about our partner to understand them and their perspective on the relationship.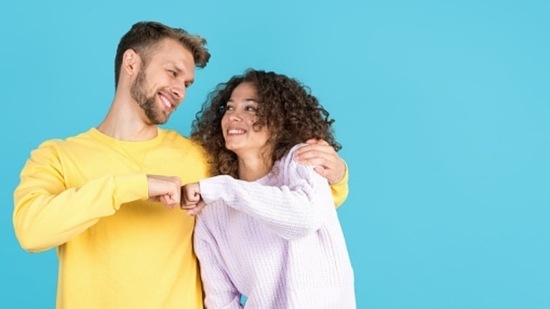 ALSO READ: 5 signs of emotional maturity in relationships
Love language: Everyone has their own love language. While for some it is physical touch, for some it can be having a calm and long conversation. Everyone expresses love differently, and it is important to know your partner's love language.
Evolution: A relationship doesn't stay the way it started. With time, it goes through transformation and a whole lot of evolution. We should be open to it and the changes that we are going through.
Uncomfortable conversations: One of the most important things that holds a relationship together through difficult times is the ease of having uncomfortable conversation with your partner.
Relationship patterns: The patterns that are portrayed in the relationship should be healthy and approved by both the people involved in it.
Their chemistry with themselves: We also need to understand if our partners are hard on themselves, or treat themselves with enough grace to love them. Only when they love themselves completely, they can love us.
Values: The values that our partners have should also align with the set of values that we have.
Conflict: They body language and choice of words, and the way they deal with a conflict in a relationship can reflect a lot about the relationship.
Past traumas: Everyone carries a past, but when it shows up as patterns in the present, it can be a problem.