Lok Sabha elections 2019: Kashmir sees least participative polls, voter turnout lowest in two decades
Kashmir sees least participative polls, voter turnout lowest in two decades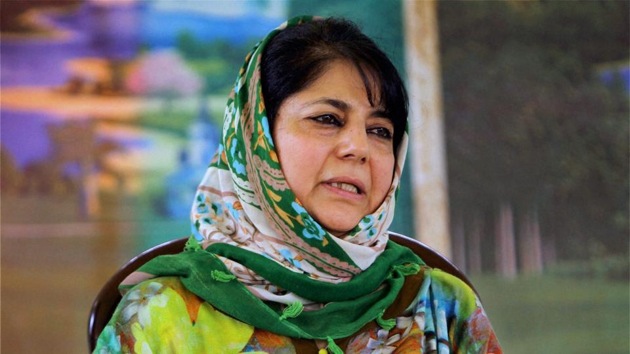 Published on Apr 28, 2019 11:53 AM IST
Elections in Jammu and Kashmir, especially in the three parliamentary constituencies (PC) of Kashmir valley – Srinagar, Baramulla and Anantnag – are more than a contest among political parties.
Due to boycott calls by separatist and militant groups, voter turnout figures are of as much interest as election results.Of the three seats in the valley, voting has been completed in Srinagar and Baramulla. Anantnag PC is voting in multiple phases.
Six assembly constituencies (AC) out of the 16 in Anantnag voted on 23 April, and the remaining ten will vote on 29 April and 6 May. Voting turnout figures for the regions which have gone to poll till now suggest that this could be the least participative election in the Kashmir valley since 2002.
Voter turnout in Baramulla and Srinagar in the 2019 elections has been recorded at 34% and 14%. These figures were 39% and 26% in 2014 Lok Sabha polls. To be sure, things seem to have improved somewhat in Srinagar, which recorded just 7% turnout in the bypoll held in April 2017.
Anantnag PC has been lying vacant after Mehbooba Mufti resigned from there to take over as the state's chief minister in April 2016. That the Election Commission is conducting the polls in a staggered manner in this PC shows the scale of law and order challenge in conducting elections. Of the six ACs in Anantnag which voted in the third phase, the voting percentage is 13%. The corresponding figure for 2014 elections was 40%. An analysis of voter turnout data since 2008 assembly elections also shows that the remaining 10 ACs did not have a higher turnout than the six which have gone to polls so far in 2019.
The sharp decline in voter turnout figures in the Kashmir valley is a big setback for the gradual gains made in terms of making elections participative. This becomes all the more important as J&K assembly elections are also waiting to be conducted.
Close Story