Lok Sabha elections 2019: The states that could decide BJP's electoral fortunes
In 2014, the BJP won 80% of the Lok Sabha seats from these states, a huge improvement compared to its previous performances.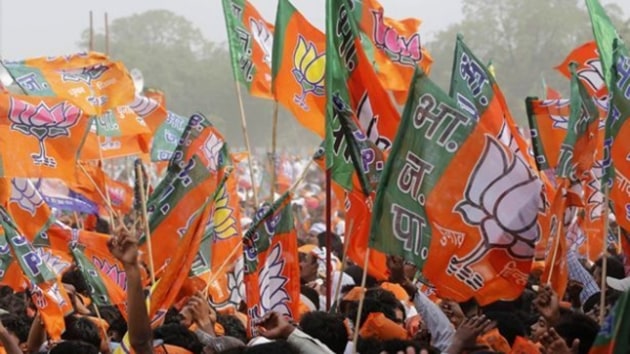 Updated on Apr 21, 2020 03:47 PM IST
In 2014, the Bharatiya Janata Party (BJP) became the first party in three decades to achieve a majority on its own in the Lok Sabha. Can the party repeat this performance?
In a first-past-the-post (FPTP) system of elections, electoral predictions are a hazardous exercise. This is because even similar levels of popular support (measured by vote shares) can lead to different number of seats for a party. This author wrote in a 2017 piece published in Mint that the Congress failed to get a majority in earlier elections despite having a vote share which was larger than what the BJP did in 2014.
This larger caveat notwithstanding, the BJP's re-election chances will depend a lot on how it performs in what can be referred to as its big six states. These are the undivided states of Bihar (now Bihar and Jharkhand), Uttar Pradesh (now Uttar Pradesh and Uttarakhand) and Madhya Pradesh (now Madhya Pradesh and Chhattisgarh) along with Rajasthan, Maharashtra and Gujarat. These states have a total of 278 Lok Sabha seats, which is slightly more than 50% of the total 543 seats. At least 70% of the BJP's total Lok Sabha seats have come from these states since the 1989 elections.
Analysis | Will the triangular contest in Lok Sabha polls work to BJP's advantage in Uttar Pradesh?
In 2014, the BJP won 80% of the Lok Sabha seats from these states, a huge improvement compared to its previous performances. The BJP's performance in each of these states was the best ever. Interestingly, the party won only 61 seats in the rest of the country, just nine more than the previous best performance of 52 in the 1999 elections (see chart 1).
It can be said with a reasonable degree of confidence that if the BJP has to get past or even closer to the magic figure of 272, it must avoid any significant losses in the big six states vis-à-vis what it had in 2014. This brings up the question of vote shares.
As is to be expected, 2014 was also the best performance of the BJP in the big six states in terms of vote share. However, its gains in terms of seats were disproportionate to the vote share gains, which is not surprising in a FPTP system (see chart 2).
The BJP's 2019 tally will in these states be a function of two factors. The first is whether the BJP can retain its extraordinarily high 2014 vote share in these states. This will matter particularly in direct-contest states such as Gujarat, Rajasthan, Madhya Pradesh and Chhattisgarh.
Also Watch: HT Poll Conversations: Balakot, Rafale or Jobs – what will be 2019 decider?
The second is whether better Opposition unity will reduce the BJP's seat share even with similar vote share levels. This will play a big role in states such as Uttar Pradesh, Bihar and Jharkhand.
Assembly elections held after 2014 show that the BJP could not retain its 2014 vote share levels in most of these states. If these trends continue, the BJP might lose a significant number of seats in these states (see chart 3).
The question is whether the BJP will be able to reverse the trend and swing back a significant number of voters in its favour. In 2019, it will probably be an election where the Opposition would be more interested in defending what it has achieved between 2014 and 2019, while the BJP's campaign might be all about attacking the Opposition.
Close Story