Lok Sabha Elections 2019: Yogi Adityanath says BJP did more in 5 years than Congress in 55 years
Updated on Mar 25, 2019 11:34 AM IST
Uttar Pradesh Yogi Adityanath addressed an election rally on Sunday in Behat Lok Sabha constituency.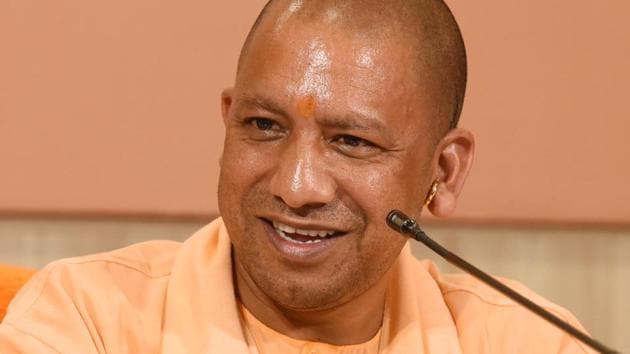 Hindustan Times, Meerut |
S Raju
Uttar Pradesh chief minister Yogi Adityanath on Sunday said that the Modi government at the Centre had done more in five years than the Congress did in 55 years.
He was addressing a rally in Behat constituency of Saharanpur district as part of Bharatiya Janata Party's Lok Sabha election campaign. Before the rally, Yogi offered prayers at Shakumbhari peeth in Behat constituency.
At the rally, Yogi Adityanth assailed the SP-BSP alliance and Congress. Starting his speech with 'Vande Mataram,' he said the Modi government had done more in five years than the Congress did in 55 years. "Modi's name is echoing across the country. He made India proud everywhere and a strong Bharat will be established under his leadership," the chief minister said.
Setting a target of 74 plus seats from Uttar Pradesh this time, he raised the slogan: "Uttar Pradesh 74 paar, phir ek baar Modi Sarker," which the people repeated. He also asked the people to repeat," Modi hai to Mumkin hai" and called upon them to ensure victory of BJP candidate Raghav Lakhanpal to bring Modi back to power.
To note, the BJP has fielded sitting MP Raghav Lakhanpal in Saharanpur and a triangular contest is expected with Fazalurrehman of the alliance and Congress candidate Imran Masood.
Targeting Samajwadi party president Akhilesh Yadav and Bahujan Samaj Party chief Mayawati, Yogi said, "I have come to Saharanpur six times in the past two years while both (Akhilesh and Mayawati) didn't come as chief ministers in 10 years."
The Samajwadi Party government blocked Hindus' programmes while the BJP government in the state organised Kanwar Yatra without obstacles , he said, adding, "We opened police recruitment and provided opportunities to girls too."
The chief minister also mocked Congress president Rahul Gandhi, saying the latter believed sugar cane grew on trees.
Also Read | Lok Sabha elections 2019: BJP kicks off campaign blitz as poll heat picks up