SP, BSP's election posts least sensational, says Oxford study
May 13, 2019 05:36 PM IST
The analysis of data between February 14 and April 10 suggests more than a quarter of the BJP's content and a fifth of the Congress's content is 'junk news', while the SP and BSP share 'very little sensational, extremist, or conspiratorial content'
The Samajwadi Party and the Bahujan Samaj Party are the least sensational, extremist or conspiratorial among the main parties in their election-related social media content, according to a new analysis at the University of Oxford released on Monday.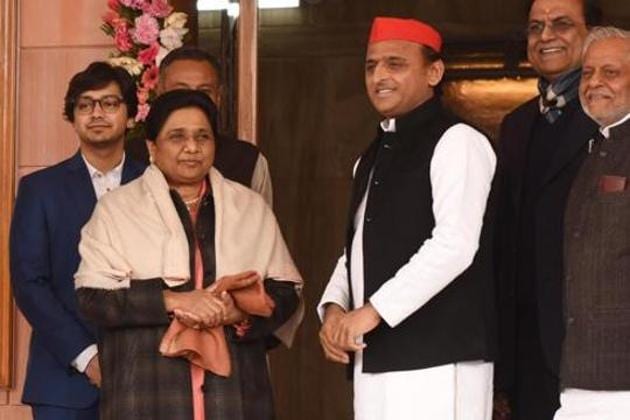 The analysis of data between February 14 and April 10 suggests more than a quarter of the BJP's content and a fifth of the Congress's content is 'junk news', while the SP and BSP share 'very little sensational, extremist, or conspiratorial content'.
The analysis as part of the Oxford Internet Institute's Computational Propaganda Project looked at WhatsApp, Twitter and Facebook posts during the period that included the Pulwama attack, India's airstrike in Pakistan and related events.
"The proportion of polarising political news and information in circulation over social media in India is worse than all of the other country case studies we have analysed, except the US Presidential election in 2016", the analysis concludes.
A third of images pushed by the BJP and a quarter of the Congress's images during the period were catalogued as 'divisive and conspiratorial', while only a tenth of the SP and BSP's images fell in that category.
The analysis says: "Misinformation on WhatsApp primarily takes the form of visual content, while misinformation on Facebook involves links to sensational, extremist, and conspiratorial news sites and visual content".
"We observed very limited amounts of hate speech, gore or pornography in either platform samples," it adds.
The analysis was conducted by OII researchers Vidya Narayanan, Bence Kollanyi, Ruchi Hajela, Ankita Barthwal, Nahema Marchal and Philip N. Howard.
Narayanan said: "Our study, using significant volumes of data from Facebook and WhatsApp, shows junk news and misinformation has been widespread in the Indian election campaign.Even if this content has not been generated by party workers themselves, the material has been widely shared by party supporters on social media".
"While it is difficult to say how much this will influence the outcome of the 2019 Indian elections, it is clear that with many Indian people moving away from traditional print media to online sources, there are huge questions around the influence of technology and social media platforms in modern day democracy."
"Exciting news! Hindustan Times is now on WhatsApp Channels
Subscribe today by clicking the link and stay updated with the latest news!"
Click here!