'Will contest elections if Congress chief asks,' says Priyanka Gandhi Vadra
Congress General Secretary Priyanka Gandhi Vadra left it to her brother and Congress president to decide she would contest the Lok Sabha elections.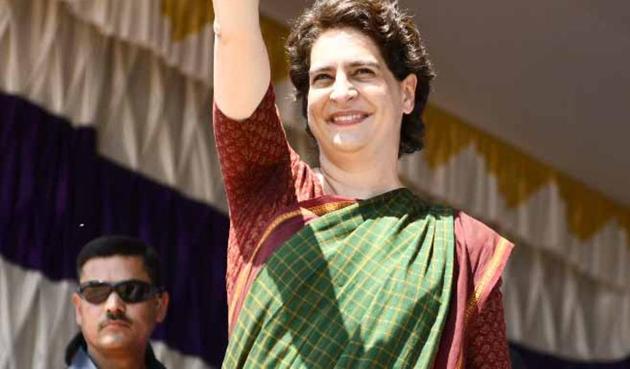 Updated on Apr 21, 2019 09:50 PM IST
Congress General Secretary Priyanka Gandhi Vadra on Sunday said she will contest the Lok Sabha elections from Varanasi if asked by her brother and party chief Rahul Gandhi.
"If Congress President asks me to contest, I will be happy to contest," ANI quoted her as saying safer she was asked if she will be contesting from Varanasi. She was campaigning in Wayanad in Kerala for her brother.
The BJP dismissed talks of her fighting elections against Prime Minister Narendra Modi.
"Her brother is on a sticky wicket in Amethi that is why he fled to Wayanad. We are not worried about his sister's entry in Varanasi where the PM is well- placed. It is for the Congress Party to decide," said BJP leader V V Rajesh.
Priyanka had sent ripples across the political spectrum last month during an interaction with party workers in her mother Sonia Gandhi's Rae Bareli constituency. Priyanka, who had been asked to contest the election from Rae Bareli, shot back smiling: "Why not Varanasi".
That riposte had reignited buzz around her poll plunge, and a possibility that she might face off with Prime Minister Modi who represents the temple town in Parliament.
Rahul Gandhi has been cagey so far when asked whether his sister would actually plunge into the electoral battle.
"Let's see. Let there be some suspense for now!' he said in an interview on Saturday to Hindustan, a sister publication of Hindustan Times.
Close Story