Naxalism could be eliminated within three years: Rajnath Singh
Hindustan Times, Lucknow |
, Lucknow
HT Correspondent
Oct 08, 2018 12:00 AM IST
Noting that the districts affected by Naxal violence in the country had come down to 10-12 as compared to 126 a few years ago, he said, "May be in the next three years, left wing extremism will be completely eliminated from the country."
Union home minister Rajnath Singh on Sunday said the menace of left wing extremism would be wiped out from the country within three years.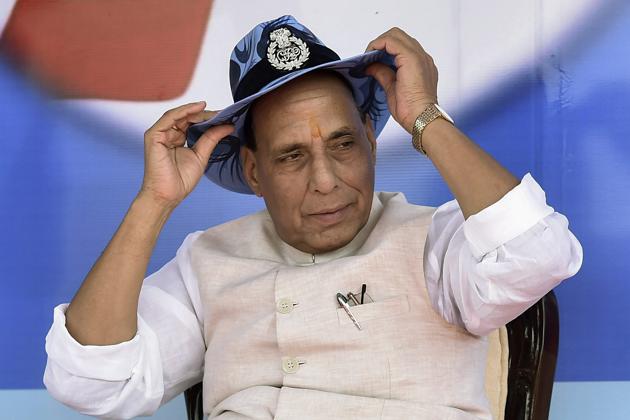 Addressing the 26th Raising Day Parade of Rapid Action Force (RAF) at the Bijnor camp of the Central Reserve Police Force (CRPF), Singh said, "Police force should be prompt and rapid but never reckless during riots and protests. One should know how to behave while controlling crowd. They should know when and how much force should be used."
Singh's comments came in the wake of the killing of an IT executive Vivek Tiwari by two constables in Lucknow on September 29.
Rajnath further claimed that districts affected by Naxal violence had come down to 10-12, as compared to 126 till a few years ago. "May be in next three years, left wing extremism will be completely eliminated from the country. This will happen with your (police force) determination, courage and hard work," he said.
"Security forces killed 131 Maoists and militants and apprehended 1,278 others this year. At least 58 surrendered... in a year. I congratulate RAF and CRPF..."
He also asserted that Jammu and Kashmir, where CRPF was deployed as the lead counter-militancy force, had been and would be an inseparable part of India.
"Some youths there (J&K) have been misled into militancy but this force has ensured security which is commendable," he said.
(With Agency inputs)