Shiv Sena hopes to build on Thackeray's visit to Uttar Pradesh
Published on Nov 28, 2018 09:27 PM IST
Experts say that even if Sena is unable to use the momentum to stitch a pact with BJP in UP, it would want to queer the pitch by dividing 'ideologically friendly' votes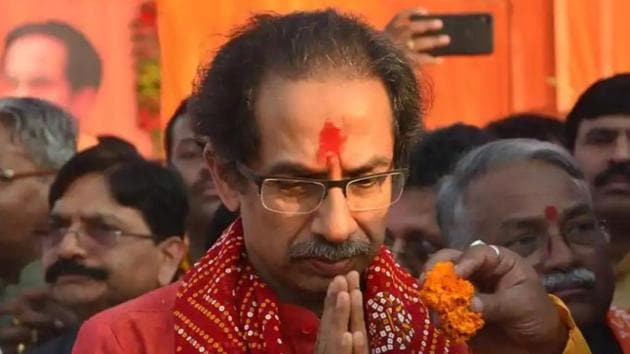 Shiv Sena chief Uddhav Thackeray's claim that there weren't any 'hidden agenda' behind his two-day Ayodhya visit notwithstanding, his party is hoping to tap Thackeray's trip to build its political presence in Uttar Pradesh where it hopes to engage the BJP that snatched its big brother tag in Maharashtra.
Sena's UP chief Anil Singh admitted that despite there being 1400 pradhans, nearly a dozen corporators and contesting 36 seats in UP, they were largely seen as a party that played moral police on Valentine's Day.
"But this notion will change now as our party chief's visit has perked the cadre. We would now solidly contest the 2019 Lok Sabha in UP questioning the BJP over its temple claim," Singh told HT.
BJP leaders expectedly targeted Shiv Sena right away with Ballia lawmaker Surendra Singh wanting to know why Sena watched helplessly when north Indians were targeted in Mumbai. "They are attempting to hijack the temple movement but they should first answer their dubious role when the people from UP and Bihar were targeted in Mumbai," he asked. During his two day Ayodhya trip that concluded with his maiden visit to the makeshift Ram temple, Uddhav had pointedly said that a temple would come up in Ayodhya irrespective of whether the Narendra Modi government remained in power or not.
Experts say that even if Sena is unable to use the momentum to stitch a pact with BJP in UP, it would want to queer the pitch by dividing 'ideologically friendly' votes, a position that BJP would want to avoid in the face of SP-BSP team up.
A senior Shiv Sena leader said that party leadership was now aware of its fledgling organisational presence in the state and was ready to make the necessary corrections. Sena leaders cite statistics to support their claim that they already have pockets of influence they could build on.
"The Sena candidate had polled nearly 30000 votes from the Gonda seat in UP. That's just one example and reason why we are confident of improving our political presence," the Sena's UP chief said. "We are identifying seats where we think we can do well. The final decision would be taken by party leadership," he added.
A party leader skirted the question if they wanted to play 'vote katua' (vote divider) to queer the pitch for the BJP. "Like any political party we too want to grow. The BJP grew largely because of its temple positioning -- an issue they have forgotten. We will expose them," a Sena leader said. Not surprisingly then, the BJP government in UP, despite according the status of a 'state guest' to Uddhav counter attacked with deputy chief minister Keshav Prasad Maurya saying that Shiv Sena had no role in temple movement.
Maurya, who before coming to the BJP was a VHP functionary and was close to late VHP leader Ashok Singhal, said, "Had Balasaheb been alive, he would have stopped Uddhav from doing what he is engaged in." On cue, several other BJP leaders targeted the Sena. "We have been growing in Maharashtra but haven't left them either," said UP BJP's Rampur in-charge Chandramohan.
Personalise your news feed. Follow trending topics