Vineet enjoying his golden period
Published on Aug 23, 2018 02:48 PM IST
The national level basketball player from Varanasi says, "I sincerely believe that whatever you do in life never goes waste. My sport has got me two of my biggest films in life. My interaction with cross-section of people helps me in acting and adapting different characters. My medical education helps me in my fitness, injuries and any mishaps on film sets."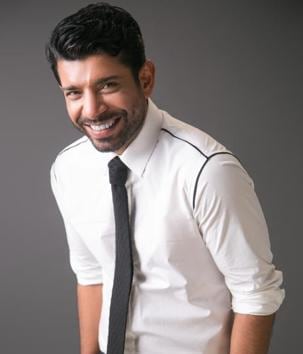 Hindustan Times, Lucknow |
Deep Saxena
For UPite and actor Vineet Kumar Singh 2018 is turning out to be a golden year with two back-to-back hit films.
The year started off with Mukkabaaz where Vineet played the solo lead and now Akshay Kumar-starrer Gold is raking the moolah at box office.
The national level basketball player from Varanasi says, "I sincerely believe that whatever you do in life never goes waste. My sport has got me two of my biggest films in life. My interaction with cross-section of people helps me in acting and adapting different characters. My medical education helps me in my fitness, injuries and any mishaps on film sets."
For a year, he trained in boxing for Mukkabaaz and six month in hockey for Gold.
"I trained for five months in India and one month in UK with international players. It was a bit tough for me as after my boxing training at Patiala I used to train for hockey in one session, boxing in another session (as Mukkabaaz shoot was on) and my personal gym training separate. But then, these are testing periods," he says.
His basic knowledge of hockey helped him bag the role. "I have played hockey before. In Varanasi, several international players used to play at the stadium. Mohd Shahid, Vivek Singh have influenced and guided us a lot. As I played (national-level) basketball, hockey used to be our shuffling game. All this helped me a lot," he says.
Playing Olympian that too as main Indian striker and later Pakistani captain needed extra skills. Just before his UK schedule he badly injured his leg. "I was barely able to walk but I concealed my injury and used to bear the pain. After my grueling boxing training I learnt to hide the pain and sport a smile. Later, when Reema (Katgi, director) came to know she scheduled my drill accordingly and helped me a lot," says Vineet.
Talking about the moment when he saw the Union Jack flying and British national anthem playing after British India's victory in 1936 Olympic he says, "For the first time I felt in my life what slavery is. Then I understood the feeling of freedom. Not just me but the entire unit, including Akshay (Kumar) sir, were crying. I am so happy to play this character which is so different from the work I have done in last 16 years of career. Finally, I am able to come out of UP-Bihar shadow. And, the credit goes to Reema and Akshay sir who is present with me in nearly all my scenes spread across the movie."
The 'Bombay Talkies', 'Ugly', 'Gangs of Wasseypur' actor's next is Adhaar that is being directed Suman Ghosh.
"As the title says it has got something to do with Aadhaar card. Ghosh has made a few Bangla films and also won a National Award. We will shoot the film in Jharkhand. Other actors are yet to be finalised," says Vineet.
Personalise your news feed. Follow trending topics