Hindi Diwas 2018: Here's why it is celebrated and some interesting facts you didn't know
Sep 14, 2018 12:24 PM IST
On the 50th birthday of Beohar Rajendra Simha on 14 September 1949, Hindi was recognised as the official language of the country.
Hindi Diwas 2018: The Constituent Assembly of India adopted Hindi as the official language of the country on this day. Several people such as Kaka Kalelkar, Maithili Sharan Gupt and Seth Govind Das lobbied in favour of Hindi to be made our national language. On the 50th birthday of Beohar Rajendra Simha on 14 September, 1949, the efforts came to fruition following adoption of Hindi as the official language.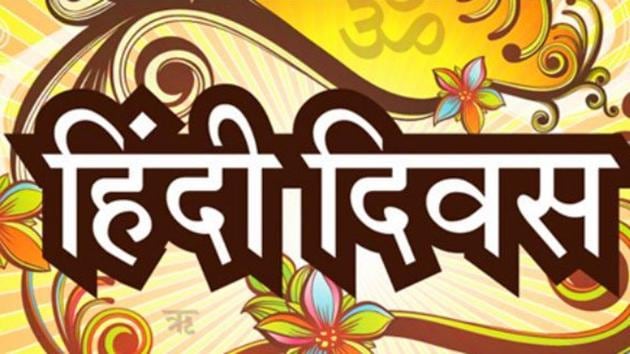 A large part of the country had been speaking Hindi in their own dialect and form. In fact, the language has also migrated to other countries such as Mauritius, Fiji and Nepal. Hindi is spoken by 250 million people as the original language and it ranks as the fourth most spoken language across the world.
Some interesting facts about Hindi language
- In English, the pronunciation of words is different from how it is written. But the script of Hindi is purely phonetic; words are pronounced exactly as they are written.
- Here's how Hindi influenced English: Did you know that words like guru, karma, cheetah, bungalow and avatar are all Hindi words? One of the biggest exports of Hindi language is the word yoga and, of course, the form of exercise too.
- Every possible sound in the world can easily be written down in Hindi by simply making use of the alphabet. This is because of the uniqueness in the pronunciation of the letters in Hindi.
- The word "Hindi" came from the Persian word "Hind" that means — The Land of the India River.
- The Prem Sagar by Lallu Lal is the first published book in the modern Hindi language. It was published in 1805.
- Raja Harishchandra is considered to the first Hindi film. It was made by Dadasaheb Phalke and released in 1913.
Follow @htlifeandstyle for more