Transgenders get their first modelling agency in India
Jan 31, 2016 02:01 PM IST
With Transgender Model Agency all set to open New Delhi soon, the community is looking forward to a new lease of life.
With Transgender Model Agency all set to open New Delhi soon, the community is looking forward to a new lease of life. The agency, which is the brain child of Rudrani Chettri, a Delhi-based transgender activist and head of Mitr Trust, would be launched with photographer Rishi Raj in charge of the photo operations.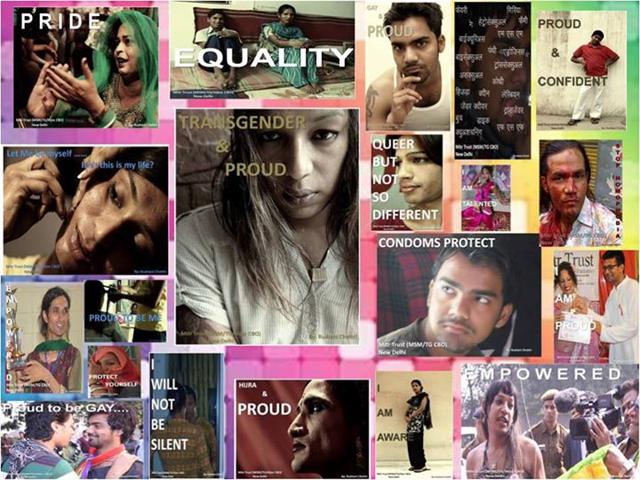 Chettri says the idea behind opening up a model agency comes from the feeling of 'frustration' which she and other transgenders had to face.
"The idea came out of a feeling of frustration as I saw many young beautiful transgenders who are made to feel ugly from a young age. I was one of them," says Chettri.
Eminent fashion stylist and photographer, Rishi Raj aims to get a prominent coverage to the soon-to-be-launched agency in a leading fashion magazine.
"I think everybody should have the right to experience life to the fullest, facing the same challenges and struggles like everybody else," Rishi Raj says. Meanwhile, the MITR trust has been working with an Indian-British team of filmmakers for the last one year.
They have been closely documenting their lives and struggles, with the hope that it will connect the long isolated transgender community with the national and international audience.
"It is also our desperate desire to be seen, to be accepted into the mainstream society and to get jobs like everyone else. I hope this creates a spark in young transgenders to follow their dreams," says Chettri.
Funds for the initiative are being collected by Bitgiving.com, a crowd-funding platform.
"We have been raising funds for social causes and believe that there is no social change without destructive advocacy.
This is a small step for a long battle ahead," says Ishita Anand, CEO Bitgiving.
Auditions for models are being conducted which are open to all members of the 'hijra' and LGBT community.
"At this stage, 5 models will be selected to join in who will get a professional photo shoot and we are crowd-funding for the same," says Chettri.
The initiative is being received well by the community andThe initiative is being received well by the community and entries for auditions have been flowing in to the modeling agency.
"Younger members of the transgender community are very excited. The media has responded positively and has been supportive. Rishi Raj, who is conducting the photoshoot has been very supportive" says Chettri.
With the agency, Chettri aims to bring the community in the mainstream society and change the mindset of the people. "The agency would bring a big change. For the community it would be a spark of home - a possibility where a young hijra doesn't have limited work options of Toli Badhai, sex work and begging," he says.
Chettri has been working for more than 10 years in spreading awareness and fighting to improve transgender's lives in India. MITR, helps over 1500 of them in Delhi alone.
The trust and the idea has been hit by serious financial crisis leading to various problems.
"We want to raise awareness to the funding cuts, we hope these are revoked and funds flow freely. This will allow us to carry on working with the community. We have not been able to pay our workers for 8 months now nor have been able to provide condoms to high risk sex workers.
"Exciting news! Hindustan Times is now on WhatsApp Channels
Subscribe today by clicking the link and stay updated with the latest news!"
Click here!