Daas Dev movie review: A messy cocktail of emotions and power games
Hindustan Times |
, New Delhi
Sweta Kaushal
Oct 12, 2020 03:48 PM IST
Daas Dev movie review: Sudhir Mishra attempts to make an epic saga comprising political drama, revenge and love, but the final result belies its ambition.
Daas Dev
Director: Sudhir Mishra
Cast: Richa Chadha, Rahul Bhat, Aditi Rao Hydari, Vipin Sharma, Saurabh Shukla
Rating: 2/5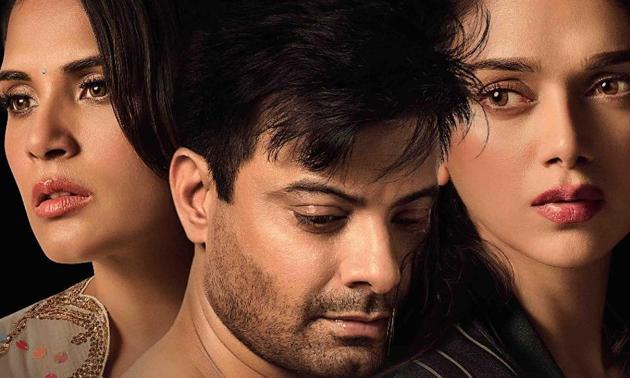 The tale of Indian politics is not an easy one to tell - the unmitigated thirst for power, and the perpetual struggle between morality and greed. Filmmaker Sudhir Mishra attempts to paint a political thriller with Daas Dev but unlike his previous works, does not quite succeed in painting a cohesive picture.
Stay tuned with breaking news on HT Channel on Facebook.
Join Now
Dev (Rahul Bhat) is the heir to a political throne and lost his dad to an accident. He has been brought up by an uncle who received the throne upon his dad's death. Paro (Richa Chadha) is the daughter of a close aide of Dev's father and loves the heir apparent. Circumstances make Dev abandon Paro when she needed him the most and instead of mourning over her love story gone wrong, she decides to face him in the political battleground. Chandni or the film's Chandramukhi (Aditi Rao Hydari) is a fixer who uses her charms to play the dirty game of politics. She, too, falls for Dev.
The story of India's most famous loser, Devdas, caught Mishra's fantasy who decided to mix it with Shakespeare's drama and the heat and dust of hinterland politics for Daas Dev. Perhaps, this is too much ambition for any film and Daas Dev veers between a love story, a political saga, a thriller and a Shakespearean power game. It flirts with all of those different genres but never pledges its troth to any.
While Mishra kept mentioning Hamlet during the film's promotions, it is actually Othello's world that Daas Dev finds resonance in. The frailties of Mishra's characters find their origins in Othello - trusting the wrong person, jealousy and the like. For Bollywood filmgoers, Daas Dev may bring to mind Prakash Jha's films. The power games that are shown in order to make a politician out of Dev evokes Prakash Jha's style of political thriller.
Sadly, the two maestros find mere glimpses in this 2.5-hour long film that remains confused and does not manage to blend it all in a perfect mix. The actors only add insult to the injury that the screenplay inflicts on the audience.
Anurag Kashyap's guest appearance in the film is not something you can talk about - he is used as a face rather than a character. While Saurabh Shukla has more screen space than Kashyap, his talent remains underused.
It is only Vipin Sharma's performance that is both powerful and convincing. He plays a small-time politician who manages to grab the best deals floating around. Unlike others in the film, he does not succumb to overacting and unnecessary melodrama.
Daas Dev could have done to Vipin's career what Newton did to Pankaj Tripathi's, if only it was a better film.
Interact with the author @swetakaushal
Follow @htshowbiz for more