Raman Raghav 2.0 review: A deadly killer is roaming around us
Hindustan Times |
, New Delhi
Sweta Kaushal
Jun 26, 2016 12:18 PM IST
Raman Raghav 2.0 is not about how life treats human beings, it is about a Satan reincarnate who walks among humans. No Bollywood-style revenge or anger, just pure sadism. Ramanna's purity, despite his cruelty is spine-chilling, especially when juxtaposed with Raghavan's uncontrolled violence.
Raman Raghav 2.0
Director: Anurag Kashyap
Cast: Vicky Kaushal, Nawazuddin Siddiqui, Shobhita Dhulipala
Rating: 3.5/5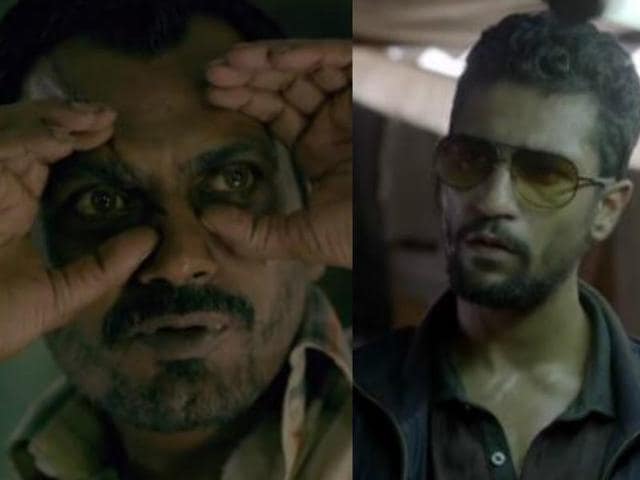 When watching an Anurag Kashyap film, you know you've signed up for a gory, criminal and sinful world. With his latest directorial venture, however, you are not prepared for the gruesome details and shocking twists in the narrative. Ugly, one of Kashyap's best films till date, is the only other movie that shocks with the stomach-churning cruelty of life.
Raman Raghav 2.0 betters that. The film is not about how life treats human beings – it is pure Satan in the form of humans – our protagonists take sadistic pleasure out of hurting others brutally.
Based on the infamous serial killer Psycho Raman from the 1960s Mumbai, Kashyap's Raman Raghav 2.0 traces the life of a fictional psychotic killer Ramanna (Nawazuddin Siddiqui) who is inspired by Raghav. He calls himself Sindhi Dalwai and finds a partner in Raghavan (Vicky Kaushal), a druggie cop who is more of a devil than he knows. Through eight chapters (Quentin Tarantino style) – Locked Man, The Sister, The Policeman, The Hunter, The Hunted, The Son, The Fallen and Soulmates – Kashyap builds his characters to a tall dark shadow that scares us out of our wits.
Read: Inside the mind of Raman Raghav
Both Nawaz and Vicky are brilliant and deserve applause for one of their best performances till date. While Nawaz is a sadist and you hate him right from the start, Vicky is an addict turning scarily violent with every moment.
Unlike Gangs of Wasseypur, there isn't anything light about Raman Raghav 2.0. This movie scares you with the threat that there are demonic tendencies in everyone. In true Anurag Kashyap style, there is no violence onscreen. You don't see anyone killing, you see it all in your head and that's what scares you the most - you own capacity to imagine evil.
Raman and Raghav are characters you cannot empathise with. They are fiendish and co-writers Anurag and Vasan Bala make no attempts to justify their behaviour. There's isn't a society that can be blamed for their criminal behaviour or a rationale behind the killings, though there are twisted reasons behind them. Much like Heath Ledger's Joker, Ramanna doesn't bother justifying his actions, he just enjoys them.
Read: Nawazuddin's Raman Raghav first look is bloody brilliant
Through Ramanna, you also get one of the best observations of our society, "Sabko kisi na kisi ko maarna hota hai. Koi dange ki aad mein apni bhadas nikalta hai to koi wardi ki aad mein to koi Syria jaa ke. Mai logo ko maarta hun kyunki mujhe maarna hai. Mujhe isi mein mazaa aata hai."
Watch Raman Raghav 2.0 trailer
This is no Bollywood-style revenge or angry man plot, it is just pure sadism. Ramanna is purest in his cruelty, and juxtaposed with Raghavan's uncontrolled violence, he makes the film spine-chilling.
Follow the author @swetakaushal
ott:10:ht-entertainment_listing-desktop