100 swine flu deaths in Maharashtra already this year
Hindustan Times |
, Mumbai
Sadaguru Pandit
May 08, 2017 03:50 PM IST
Officials confirmed nine patients in Mumbai are being treated for H1N1 and 521 across Maharashtra — with Pune and Nashik reporting a bulk of the cases
Swine flu deaths across Maharashtra increased four-fold in the first three months of 2017.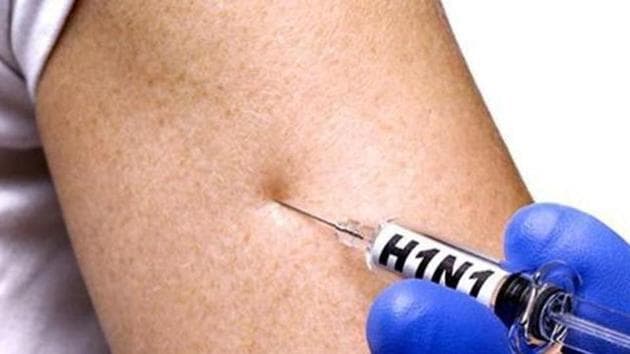 From January 1 to April 10, more than 100 deaths were recorded compared to a total of 25 in 2016.
Officials confirmed nine patients in Mumbai are being treated for H1N1 and 521 across Maharashtra — with Pune and Nashik reporting a bulk of the cases.
Infectious diseases experts said across the state, 7,581 suspected cases have been reported and more than 23,000 people have been vaccinated against the H1N1 influenza.
Dr Mini Khetarpal, epidemiology in-charge at the Brihanmumbai Municipal Corporation (BMC), however, said Mumbai is yet to witness a spread of the virus. "The cases reported in Mumbai are sporadic and we expect a few cases around this time of the year. It's a seasonal trend," Khetarpal said.
Swine flu is a respiratory disease caused by influenza viruses. It infects the respiratory tract resulting in barking cough, decreased appetite, nasal secretions and can be transmitted easily through the air, skin, saliva and contaminated surfaces.
One of the many reasons for the cause of the spread is changing climate and the difference in maximum and minimum temperatures in the state and city. Mumbai alone recorded a difference of 14 degrees, with the night temperature at 21.2 degrees Celsius (2.3 degrees below normal) and day at 35.2 degrees Celsius (2 degrees above normal) on April 9-10. "There is a possibility that temperature difference is creating a favourable environment for the virus. We have already released advisories in affected regions like Nashik, Pune and Aurangabad, and for high-risk groups such as pregnant women, cancer and HIV patients, children and the elderly population," said Dr Pradip Awate, state surveillance officer, Integrated Disease Surveillance Programme In 2015, statewide vaccination programmes were conducted after the H1N1 epidemic claimed 906 lives. Experts said the effect of the vaccination might be wearing off.
Dr Om Shrivastav, consultant for infectious diseases, said the reasons need to be scientifically studied to know the demography of the virus. "We need to check if 20% or more fatalities out of the total are from high-risk groups. As the virus is more likely to affect the high-risk groups if the fatalities are reported in people with relatively better immune system, then it's possible that the virus is behaving differently. A different plan of action will then be needed to tackle the spread," Shrivastav said.
Another reason cited is antigen shift, a process by which two or more different strains of a virus, or strains of two or more different viruses, combine to form a new subtype having a mixture of the surface antigens of the two or more original strains. "Influenza antigen is likely to shift globally. But there needs to be a scientific study to confidently say that there is an antigen shift in the virus," said an expert.
Read
85 swine flu deaths in Maharashtra in 2017, up from 25 in 2016
Researchers identify 6 proteins that are biomarkers for H1N1 virus
"Exciting news! Hindustan Times is now on WhatsApp Channels
Subscribe today by clicking the link and stay updated with the latest news!"
Click here!