2017 saw rise in rapes in Mumbai, 60% survivors are minor
Published on Jan 29, 2018 10:14 AM IST
Cases rose from 712 in 2016 to 752 in 2017, cops say more complaints a sign of increasing trust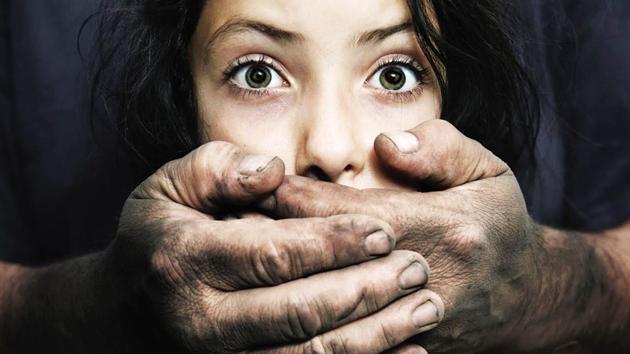 Hindustan Times |
Vijay Kumar Yadav
Mumbai witnessed an increase in the number of rape cases last year, with the number of registered cases rising by 40 over the previous year's figure. Among the survivors, nearly 60 per cent are minor girls as per the statistics maintained by Mumbai police. Experts, however, cited failed love affairs and live-in relationships going bad apart from victims coming forward and registering cases as one of the reasons for the increase in rape cases.
Statistics collected from the city police department shows more rape cases were reported in Mumbai in 2017 when compared to the figures of 2016. According to the data maintained by the police, in 2017, as many as 752 cases of rape (under section 376 of the Indian Penal Code) were registered. The figure was 712 in 2016. In cases of child sexual abuse, offenders are booked under the Protection of Children from Sexual Offences (POCSO) Act apart from IPC sections. However, the number of molestation cases saw a slight dip when compared with 2016 figures.
Former director general of police Praveen Dixit said, "According to the latest findings of the National Crime Records Bureau (NCRB) in 98.5% of the rape cases offenders are known to victims. In most of these cases offenders are family members, friends, relatives and colleagues. Addictions to alcohol, drugs and other things are among the major reasons behind the increase in such cases. Most of these crimes are not done by strangers and not on the street. So questioning the police's efficiency over increase in rape cases would not be appropriate."
Incidentally, nearly 80 per cent of the rape cases result in acquittal. Explaining the reason behind this, Dixit said, "In most of the cases, the victims later don't turn up during the trial owing to various reasons including pressure from family members, relatives and fear of the family's name being defamed. This results in acquittal of nearly 80% of offenders. This leaves a larger negative impact on society. Since fewer offenders are punished for their crimes, there is no sense of fear of law among the offenders, hence such crimes increase. Such crimes can only be prevented if the law punishes the culprits in a big way and for that our society needs to show responsibility and stand with the victim till she gets justice."
IPS officer-turned-lawyer YP Singh blamed live-in relationships gone bad and love affairs between minors for the rise in the number of rape cases. "There is no increase in serious or violent rape cases or gang rape in the city. The case which figure in the statistics are mostly because of live-in relationships going bad, borderline cases and love affairs among minors. Failed love affairs of minors end up being registered as POCSO cases, but it cannot be seen as an increase in sexual offences against children." Singh further said, "Now the definition of rape has got enlarged. Earlier, failed love affairs were not treated as rapes. Now, they are treated as rapes."
A senior police officer said the rise in the number of cases should be seen as evidence that faith in the police has increased. "Cases of sexual offences, child sexual abuse and safety of women and children are dealt with zero tolerance and sensitively. Investigations of these cases are given priority," said the officer.
Close Story
Personalise your news feed. Follow trending topics