26 passengers fall ill on board Tejas Express after eating IRCTC catered food
Passengers were taken ill after eating food served from the train's pantry car. They were admitted at Life Care hospital in Mumbai.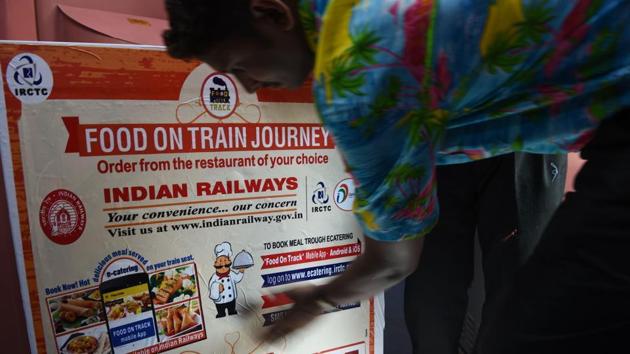 Updated on Oct 15, 2017 11:57 PM IST
At least 26 passengers, including a six-year-old, on the Mumbai-bound semi-high speed Tejas Express were admitted to hospitals at Chiplun, around 260km away from Mumbai, for food poisoning, after eating a meal served on-board on Sunday. Two Indian Railway Catering and Tourism Corporation (IRCTC) officials have been suspended for the incident.
Passengers began complaining of uneasiness after breakfast was served to them between 9.30am and 10am. Passenger Ashma Naik said, "We started experiencing nausea after having soup," said Naik, who was travelling with three kids.
Konkan Railway (KR), which was celebrating its 27th foundation day, said they stopped the train at Chiplun station at 3.15pm, after their control room received an alert around 3pm.
All the passengers were rushed to nearby hospitals for treatment.
"Twenty-five passengers were treated at the Lifecare hospital of Chiplun and one six year child is admitted at Sane Hospital for pediatric treatment, "said LK Verma, chief spokesperson of KR. He added that they have made all the necessary arrangements for the relatives of the admitted passengers.
IRCTC, which takes care of on board catering on the train, said breakfast of either omelettes or vegetarian cutlets had been served to 230 passengers. Passengers were also served soup before lunch. "Seven passengers complained of nausea and were attended by the on-board supervisor. Meanwhile two groups of passengers numbering 15 also complained of nausea. A passenger on board, who is a doctor, attended to them," said the IRCTC spokesperson.
IRCTC has ordered an inquiry into the incident. It has also collected food samples including the sachets of the soup for testing and carried out inspection of the base kitchen of the contractor.
"A show-cause notice has been served on the catering contractor and a strict action is will be taken, if found guilty," said IRCTC spokesperson, adding that group general manager IRCTC has preceded to Chiplun for coordination at the hospital for all arrangements.
Passenger activists demanded stern action against IRCTC officials and the contractor. "IRCTC is playing with the lives of the passengers," said Subhash Gupta, a passenger activist.
Close Story