Arrested Bangladeshis may have harboured suspected terrorists: ATS
Agency suspects that 5 men arrested for alleged terror links may have given them shelter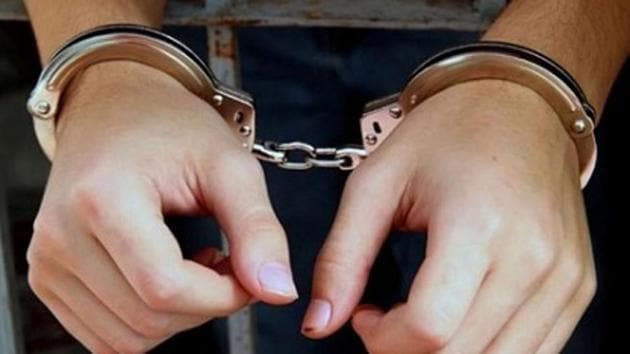 Published on Mar 21, 2018 12:55 AM IST
Hindustan Times |
Vijay Kumar Yadav
The Anti-Terrorism Squad (ATS) suspects that the five Bangladesh nationals they arrested for alleged affiliation with an outlawed terrorist organisation Ansarullah Bangla Team (ABT), which is a front of globally banned terror outfit Al-Qaida, were harbouring the ABT members since at least two years.
ATS officials said that the arrested Bangladesh nationals were helping members of ABT, whose members had planned a terror plot in Bodh Gaya. Since the terror outfit, which ATS believes is more evolved and disciplined (when compared to other terror outfits), had receded to various places across India including Mumbai, the police are checking if the arrested accused were involved in the plan in any capacity.
So far, ATS have arrested Mohammed Habibur Rehman Habib alias Raj Jesub Mandal (31), Mohammed Ripan Hussain alias Rubel Dalal (25), Hanan Anwar Khan alias Hanan Baburali Gazhi, (25), Mohammad Azarali Mohammad Subhanallah alias Raja Mondal (30) and Mohammad Hasanali Mohammad Amir Ali (24). They have been booked under relevant sections of the Unlawful Activities (Prevention) Act, Foreigners Act, Passport Act and Indian Penal Code for harbouring terror suspects, being a member of an unlawful group or organisation, illegal stay in the country and fraudulently preparing, possessing and procuring forged Indian identification cards like Aadhaar and PAN card.
Among the arrested suspects is Raj Mandal, who was working at a construction site near a defense area in Pune. Mandal has been living in Pune for at least two years. He is suspected to have provided shelter and other logistic support to members of the ABT, which was banned in the year 2015 by the Bangladesh government. After the ban the members of the organisation escaped to various nearby states of India, including West Bengal. From Bengal many members of ABT had escaped to many other states of the country under the guise of illegal Bangladeshi immigrants.
"It has been observed that ABT members have expertise in making IED bombs. The outfit is very much evolved and disciplined and works very systematically through various separate departments such as, recruitment wing, IT-Cell, Baitul Maal Team (the one that arranges funds), etc. We are checking how the arrested accused were helping the other actively involved members of the ABT, which has links with global terrorist organisation Al-Quaida," said a senior ATS officer.
The accused were in contact with people in Bangladesh. Five mobile phones seized from them have been sent for forensic examination and once its report comes in, the agency hope to get more leads on their communication with the terror elements. Scrutinisation of arrested accused Mandal's mobile phone will also help the police to know if he has shared any information with his controllers regarding sensitive military installations when he was working at the construction site.
All the arrested accused are in ATS' custody till March 29.
Close Story
Personalise your news feed. Follow trending topics