BMC polls: State EC gets 340 complaints of code violation, yet to act on 242
Feb 14, 2017 12:21 AM IST
According to the SEC data till Monday evening, action was taken in 55 cases, whereas 43 cases were closed, and 242 cases were pending
The state election commission (SEC) has received 340-odd complaints of violation of code of conduct on its mobile application, Citizen on Portal (COP), launched earlier this month. With 10 municipal corporations going to polls next Tuesday and zilla parishad elections to be held in two phases this month, election officers are acting on real-time updates.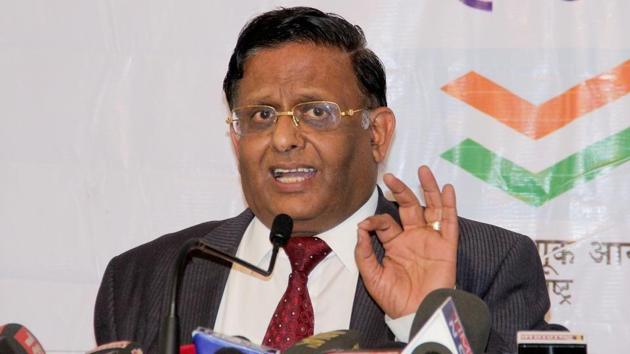 The mobile application allows citizens to anonymously report violations such as distribution of money, liquor, coupons or publishing paid news in newspapers, television or through social media to influence voters. Violation of the model code of conduct could lead to action such as filing of a first information report against the candidate, spoiling their chance of winning.
According to the SEC data till Monday evening, action was taken in 55 cases, whereas 43 cases were closed, and 242 cases were pending.
The SEC came up with the application to address the lacunae – absence of real-time updates and delays in sending complaints to the officer concerned -- in the traditional method of filing complaints.
A senior election officer said, "We have been getting real-time update in the form of photographs, which was not possible earlier. With this, our officers can reach the spot at the earliest and scrutinise and take necessary action."
The SEC has received complaints mainly against distribution of money, liquor and illegal banners and posters. There were four complaints of possession of weapons. However, there has been no complaint against illegal use of animals for campaigning by candidates.
Meanwhile, the Brihanmumbai Municipal Corporation's (BMC) various administrative ward offices have received about 30-odd complaints, while another 17 complaints were forwarded by the election commission to the civic body. The BMC has received seven major complaints, which led to three FIRs being filed. Other minor complaints such as those related to illegal banners have been handled by local-level ward officers.
Read: Fight is between us and Sena, BJP will be pushed to third place: Mumbai Congress chief
Note ban barbs Shiv Sena's tactic to take focus off scams in Mumbai civic body: Maha CM