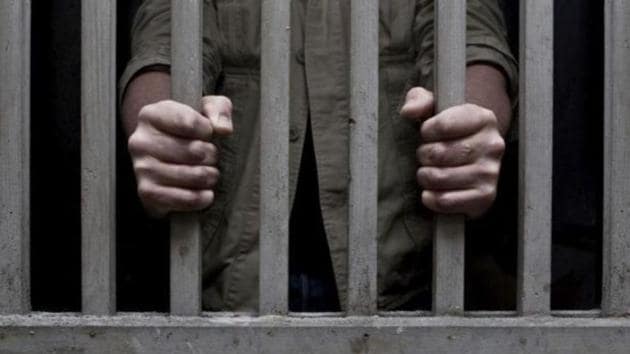 Cleric gets jail for black magic, raping 25-year-old woman in Mumbai
The cleric has been sentenced to imprisonment for 10 years for sexually abusing the woman.
UPDATED ON APR 12, 2018 12:39 AM IST
The sessions court convicted a cleric for performing black magic on a 25-year-old woman on the pretext of doing 'pooja' and subsequently, sexually abusing her.
The cleric Navil Malik has been sentenced to imprisonment for 10 years for sexually abusing the woman, who he promised to treat for 'sade sati dosh' (astrological phase generally referred as evil period).
The court has also sentenced him to three years in prison for performing black magic on the victim.
The victim, a married woman, claimed that her family knew Malik as they used to visit the same mosque.
She said that she married into a Hindu family, but had moved back to her father's place in August 2015 over financial problems at her husband's place.
The victim further claimed that Malik convinced his family that they were suffering from 'sade sati dosh' for which, he agreed to perform a 'pooja'.
She claimed that Malik would come to their place and write some words on pieces of paper, move them and get them burned as a treatment.
He also used to give them water and drinks while chanting some prayers.
Public prosecutor Sulbha Joshi said that when the victim shifted to her father's house, the cleric claimed that the victim also suffered from the same 'dosh'.
On September 2, 2015, he asked her parents to wait downstairs while he took her to a room claiming that he had to perform a pooja on her.
The victim claimed that on the pretext of performing the pooja, he asked her to get a glass of water, and then made her sit in front of him.
He put some tablets in the water and asked her to drink it.
He then wrote some prayers in Urdu, moved the pieces of paper around her head and burnt them. He placed his hand on her head and read out some prayers. He then blew some air on her face after which, she started feeling giddy and became unconscious.
When she regained consciousness, she realised that the accused had sexually abused her.
The woman immediately informed her family members and they lodged a complaint.
Malik was then booked for rape and performing black magic on the woman's family members.
Close