Dad said he'd disown me if I was involved in 26/11: Rahul Bhatt
Bhatt was introduced to LeT operative Headley by a common friend in 2007. The two became friends and Bhatt remembers Headley as a smooth talker.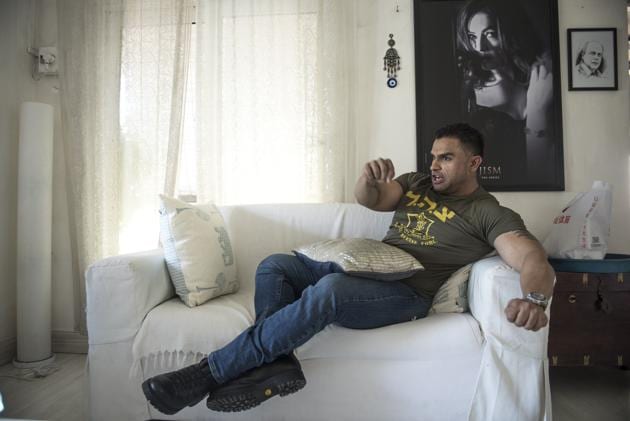 Updated on Nov 10, 2018 12:17 AM IST
In emails exchanged between accused-turned-approver David Headley and his Lashkar-e-Taiba (LeT) handlers, one name appears repeatedly: "Rahul". There are references to "Rahul's city", meeting Rahul, moving "towards" Rahul, and so on. Investigators eventually realised that the name was often used as a code word, possibly for Mumbai. The man whose name Headley had dropped was fitness instructor Rahul Bhatt. When Headley was arrested and the authorities started investigating him, Bhatt found himself in the middle of one of the biggest counter-terrorism probes in India.
"Life, immediately after Headley's episode, was tough. I embraced it, but it also showed me that there were very few people including my father, mother and sister Pooja Bhatt, who stood by me. Most of my friends and extended family members had distanced themselves from me," said Bhatt who is the son of filmmaker Mahesh Bhatt. Headley, an American, would later tell a court in Chicago that he liked Bhatt and had hoped to recruit Bhatt as an agent for Pakistan's Inter-Services Intelligence (ISI).
Bhatt was introduced to Headley by a common friend in 2007. The two became friends and Bhatt remembers Headley as a smooth talker. "I used to call him [Headley] an agent," said Bhatt. "He would talk like an agent and used to get into any character very soon. Once we were stopped by a traffic cop on the road and Headley was introduced us as US embassy officials. He got into character and the cops let us go."
On another occasion, Bhatt took Headley to his uncle's house and introduced his as the vice president of a leading treadmill company. "My uncle's treadmill was not functioning properly and I introduced Headley as the VP. He immediately got into the character and everyone at the house believed [him]," said Bhatt. The last time the two met was at a birthday party in 2007.
Bhatt didn't think there could be a sinister side to Headley's ability to adopt fake personas. "Once we were talking about terror attacks and a bomb blast at one of the hotels in Islamabad. Headley said to me that looking at the situation around, 'you can see similar things happen in your country too'. But I never got any negative vibe from him," said Bhatt.
When it came out that Headley was actually born Dawood Gilani and had come to Mumbai to spy for LeT, Bhatt was shocked. "When I realized who Headley really was, I was told by my mother to go to the then joint commissioner of police and give my statement. My father asked me whether I was involved in anyway like Sanjay Dutt. He said he would disown me if I was involved in the wrongdoings. I clearly told him that I had not done anything. Since then, he was one of my strongest support during the whole period," said Bhatt.
There followed a period in which Bhatt was viewed with suspicion for having befriended Headley. "I was mentally strong and had the support system from the family hence I could embrace the whole episode. I had to go through character assassination due to my association with Headley but now I can very proudly say that I have a clean record and there is not even a non-cognizable offence against me," he said. "I now live by one of the dialogues of my father's movie: 'Bheega hua aadmi barsaat se nai darta' (a drenched man is not afraid of rains)."
Close Story