Building collapses in South Mumbai, none hurt
A dilapidated building collapsed in South Mumbai on Tuesday early morning around 3am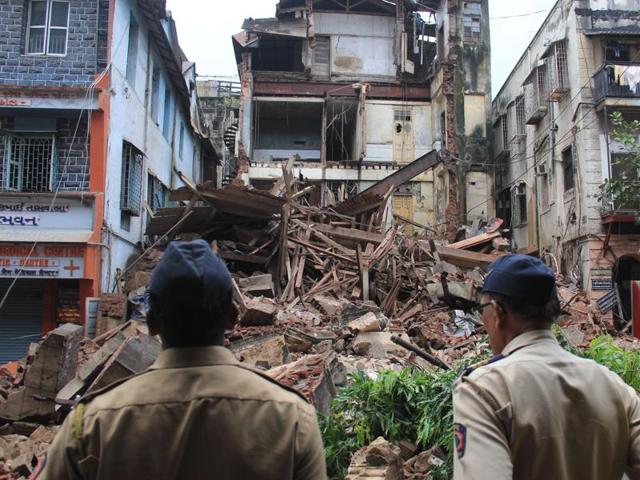 Updated on Aug 30, 2016 02:07 PM IST
A dilapidated three-storey building collapsed in South Mumbai on Tuesday early morning around 3am. Since the building had earlier been vacated, no one was inside at the time of the incident. According to the fire brigade officials, no injuries were reported in the collapse.
The officials said the building, located in Gwalior tank area of Girgaum, had been marked dangerous and the residents had vacated it. After the collapse, the officials made residents of two more nearby buildings to vacate as a precautionary measure.
The operation of removing debris from the area is still underway.
Close Story