Drones to now track destruction at mangrove patch in Maharashtra
Apr 06, 2018 12:17 AM IST
Second state in the country to use drone surveillance, the project will be replicated across the state if successful at Chiplun.
In a first for Maharashtra, the state mangrove cell has begun pilot testing of drones along the Chiplun mangroves in Ratngiri district to track their health. After Goa, Maharashtra is the second state to use drones for mangrove conservation in India.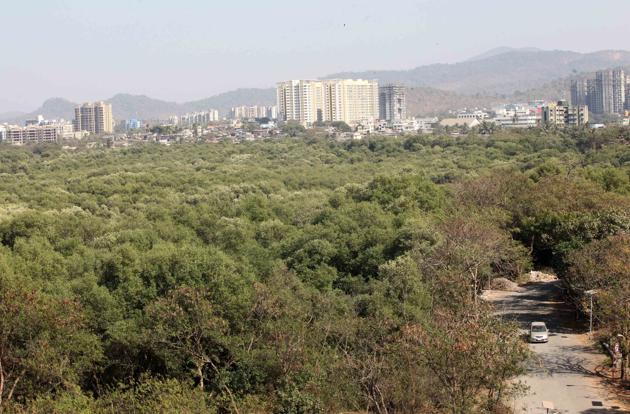 on June 1 last year, HT had reported that drones were likely to soon keep vigil on the Mumbai's mangroves, with the authority in-charge asking the state government for two "flying robots" to monitor destruction of mangroves and check encroachment along the Thane creek.
According to mangrove cell officials, tracking mangroves using these unmanned aerial vehicles (UAV) will relay real-time images and videos of the mangrove biodiversity, species list, extent of cover, and possible threats in and around the mangrove areas.
"This is the first time in Maharashtra that mangroves are being monitored using drones. The surveillance will help us get access to high-resolution images of areas that are difficult to reach by foot," said N Vasudevan, additional principal chief conservator of forest, state mangrove cell. "If this project is successful at Chiplun, we will replicate it across all coastal districts, including Mumbai."
He added that a Nagpur-based private company, Ceinsys Tech Limited – which provides services in geographical information system (GIS) – had been roped in by the mangrove cell. The cost of the entire project was Rs95,000.
"The project is underway and it is expected to be completed within six weeks," said Vasudevan.
"The process of documenting images will be done by feeding the drone an automatic flight path and will be controlled under supervision of the technical team. The team will constantly relaying images back to the smartphone or tablet controlling it," Vasudevan said.
Senior officials from the forest department said using drones regularly would be much more effective than satellite images.
"For short intervals, drones will help identify both qualitative and quantitative change on a real-time basis at a very close level much better than satellite images. However, there are limitations, such as the drones' battery life, which makes this process time-bound.Based on the Chiplun project, the efficiency of such a project will be clear," said P Srivastava, additional principal chief conservator of forest, information and technology division, state forest department.
The Goa forest department used drones at the magrove patches at Chorao and Mankhule, last year.
"It was very effective and useful, especially to track mangrove destruction cases," said Arvind Untawale, executive secretary, Mangrove Society of India.
"Considering the loss of forests and unabated mangrove destruction cases, the Union environment ministry and Forest Survey of India (FSI) need to consider using this technology across all states," Untawale added.