Falling fertility rate is good news but sceptics defer
Published on Jul 17, 2017 12:14 AM IST
Mumbai city news: Bharat4PoulationLaw, the group leading the campaign for a population control law, thinks that the calculation of fertility is flawed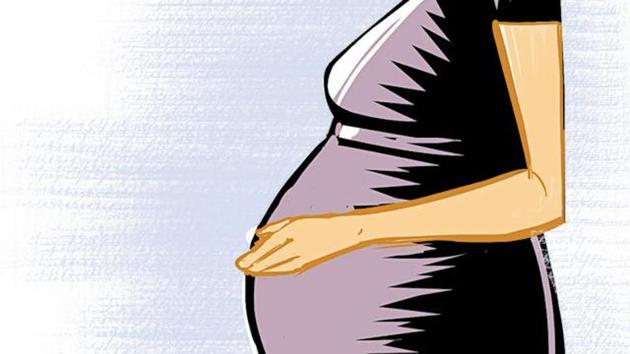 The National Family Health Survey (NFHS) 4, which shows that women across India are having fewer children, comes at a time when a campaign is growing for a population control law.
The survey, done for 2015-16, reveals an India in the middle of a rapid demographic change. The last such study was done for 2005-06.
When fertility — the number of children per woman — falls to 2.1, it is said to have reached replacement level, where two children replace their parents (the .1 accounts for mortality). Most states in India's south, west, north and east have achieved this milestone or will reach there shortly.
The data indicates that improvement in women's educational status leads to a reduction in the number of children. In Bihar, the percentage of women who are literate rose from 37% in 2005-06 to 49% in 2015-16 and the fertility rate declined from 4 to 3.4. In Uttar Pradesh, where women's literacy rate improved from 44.9% to 61% in the decade, the number of children per woman declined more sharply — from 3.8 to 2.7. Even in states such as Kerala and Goa, where fertility was already low, further improvements in women's literacy has reduced the number of children in a family. In Goa, women's literacy rose from 83% in 2005-06 to 89% in 2015-16 and fertility fell from 1.8 to 1.7. In Kerala, the literacy rate for women grew from 93% to 97%, bringing down fertility from 1.9 to 1.6.
The NFHS does not publish demographic trends among different religious groups, so the data gives no insight into the question whether religion plays a major factor in the number of children that a family choses to have. Data does suggest that education, and not religion, plays a more important role in determining fertility. In Jammu and Kashmir, the country's only Muslim majority state (the community is two-thirds of the population), fertility rate declined from 2.4 in 2005-06 to 2.0 in 2015-16 as women's literacy improved from 53% to 69% during the period. In urban areas of the state, the fertility is 1.6 — similar to Canada's. In Lakshadweep, where 95% of the residents are Muslims, fertility is now 1.8. The literacy rate among women here is 95%. Lakshadweep, a union territory whose population is smaller than a municipal ward in Mumbai, may not be an adequate representative of India's Muslims, but it shows how education affects population growth.
All this should be good demographic news for India, but, Bharat4PoulationLaw, the group leading the campaign for a population control law, thinks that the calculation of fertility is flawed. "The planning commission had said in 1978 that if India's fertility — which was 3.3 then — remained constant the population would grow to 127 crores (the population according to the 1981 census was 71 crores). The government says that India's fertility has declined to 2.2, but the population crossed 131 crores in 2015. How is this possible?" asked Manu Gaur, a financial consultant, who is heading the campaign.
The group said they are in the process of creating a draft for the law. While they declined to give away details, their ideas include withdrawal of government subsidies on food and fuel to families that have more than two children. The campaigners do not want the law to be imposed on families who already have more than two children, but have suggested a future cut-off date.
Demographers say while India's population will continue to grow for another 30-35 years, the momentum of growth has slowed. RB Bhagat from the International Institute of Population Sciences, Mumbai, said, "The country's fertility rate is just 2.3 now; we have almost reached replacement level. The population will grow despite reaching replacement rate because life expectancy is increasing and we have a young population which will go on to have children."
There will be demographic challenges, especially with most of the population growth in the next few decades coming from Bihar, Uttar Pradesh, Rajasthan and other poor states in central India. A population law will punish people in areas that have been denied education and health care.
"Who is this law for? We cannot apply the law to Kerala, Delhi, Tamil Nadu, Himachal Pradesh and Andhra Pradesh where the fertility rate is below replacement level," said Bhagat. "So the target would be poor people in states such as Uttar Pradesh, Bihar and Rajasthan ."
Personalise your news feed. Follow trending topics