Forest officials want to trap leopard after third attack in Mumbai
Published on May 30, 2017 12:00 AM IST
Mumbai city news: Forest officials disagree on how many leopards were involved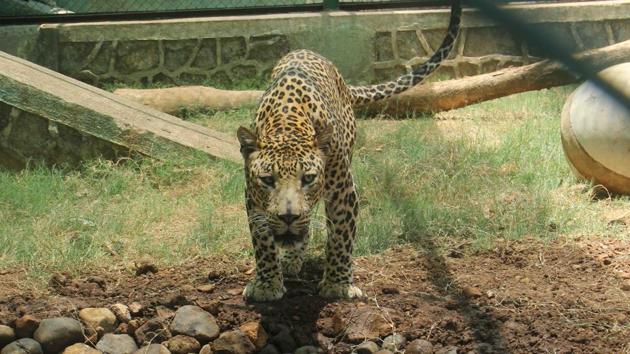 After a leopard attacked four-year-old boy in Royal Palms in Aarey Colony, Goregaon, on Saturday, the Mumbai forest range sent a proposal to the state forest department to trap a leopard suspected of this and two other attacks.
In the last three months, there have been three reports of children being attacked by leopards, but forest officials disagree on how many leopards were involved. "Since there have hardly been any attacks since 2013, it is clear that it is one leopard that is roaming close to human habitation and attacking mostly children. In our report to the Thane forest department, we have requested to trap the animal after surveying its movement," said Santosh Kank, range forest officer, Mumbai.
Officials from the Thane forest range said while trapping was being considered, they needed to confirm if a single leopard was responsible for all the attacks. "CCTV cameras and camera traps that are already installed will help us identify the animal by its spots. Once we know this, we will request the chief wildlife warden to let us trap the leopard. As of now, it does not make any sense to put up a trap cage, as the leopard will not come close to it," said Jitendra Ramgaonkar, deputy conservator of forest, Thane territorial.
Wildlife experts said this was not normal behaviour for leopards, especially in these areas. "The forest department needs to remove this animal as quickly as possible. The public in this area needs to be overcautious until the forest department removes this animal," said Vidya Athreya, wildlife biologist.
Leopard attacks have been rare in Mumbai since 2013. However, three have been reported near the national park since March.
Forest department officials said the Saturday's incident took place between 7.30pm and 7.45pm, when the boy and his father were walking near the Royal Palms apartment complex.
"The family did not wish to disclose details. Our inquiry revealed that the boy was walking a few paces behind his father when he spotted the leopard. The animal pounced on him and dragged him a few feet. His father raised an alarm," said Santosh Kank, range forest officer, Mumbai forest range. "The leopard got scared when people gathered, and fled."
The man took his son to a hospital in Goregaon. "The boy suffered minor injuries to his chest, back and legs. We met the family at the hospital. They told us the boy would be discharged on Monday," said Kank.
Personalise your news feed. Follow trending topics