Four businessmen arrested for duping entrepreneur from south Mumbai of
₹

11 crore

Updated on Jan 24, 2018 05:16 PM IST
The accused, who are in police custody, allegedly borrowed money from the Girgaum-based victim and defaulted on payments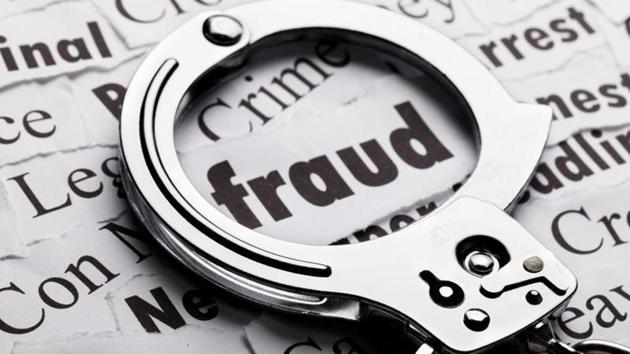 Hindustan Times |
, Mumbai
Vijay Kumar Yadav
The Mumbai police's Economic Offences Wing (EOW) arrested four businessmen from one family on Tuesday, for allegedly duping a south Mumbai-based entrepreneurial family of Rs11 crore.
As per the First Information Report (FIR), a copy of which is with HT, the accused — Kirit Satra, Bharat Satra, Kalpesh Satra and Haresh Satra — borrowed money from Girgaum resident Jayesh Gala, 42, under false pretexts and later defaulted in payments.
Sources in the EOW confirmed that a case has been filed against the four accused under sections 406 (criminal breach of trust), 409 (criminal breach of trust by public servant, banker, merchant or agent), 420 (cheating) and 120B (criminal conspiracy) of the Indian Penal Code.
Police said Gala, who registered a complaint against the four in August 2017, manages his family's paper-selling business, and had known the Satra family for the past 15 years as both families are in the same business and belong to same community as well.
Over the years, the two families had done many business deals and financial transactions with each other without any problems.
In his statement to the police, Gala said that in January 2015, Kirit and his brother Haresh had visited his Girgaum office and discussed a deal that involved importing huge quantities of paper from abroad, and said they needed funds to speed up the delivery.
Gala lent the duo Rs2 crore — in four instalments — at an interest rate of 1.5% per month, and the Satras promised to pay back the principal in two months' time.
However, when Gala asked for his money two months later, they made excuses and said they needed more time to arrange for it as the paper had not yet been sold, he said in his complaint.
After Gala asked the Satras to return the money several times, they offered to sell their godown in Mazgaon to him. In May 2015, the godown, registered to Bright Enterprizes and owned by Kirit's father Velji Satra, was sold to Gala.
After the sale, the Satras borrowed another Rs3 crore from Gala, but once again defaulted in making payments. This prompted Gala to looked into the details of the Mazgaon godown, and he realised that its ownership was under dispute.
In July 2015, the Satras finally gave 25 cheques of Rs2lakh each to Gala, but the very first cheque was dishonoured owing to lack of funds.
Gala then learnt that his father had also lent the Satras Rs6 crore at a monthly interest of 1.5% for a year and that he, too, had not got his principal or interest back, said a police official, requesting anonymity.
After repeated attempts for more than a year, Gala approached the EOW's general cheating wing. After verifying the documents, sale agreements of the godown, cheques, and documents related to the cash transactions, the police lodged the FIR.
Three other people from whom the Satras borrowed around Rs4.73 crore have also been named in the FIR, the police official added.
The four accused are currently in police custody.